It's regarded as one of Dorset's most picturesque villages and a magnet to tourists, but it wasn't always so.
In fact the tyrannical village squire who created it was public enemy number one among many of Milton Abbas's 18th century inhabitants.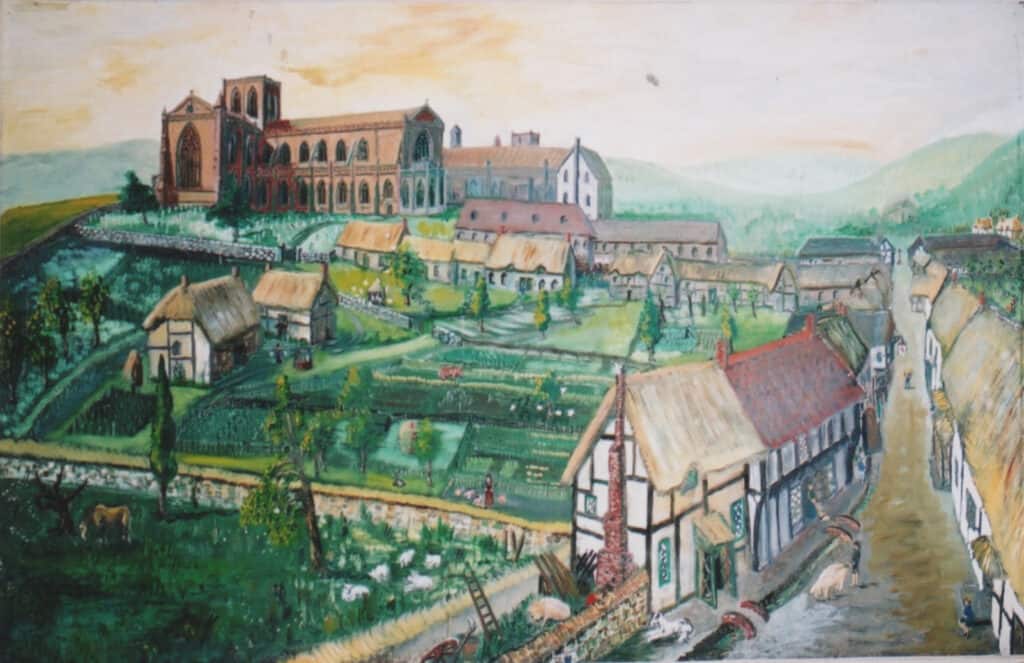 Soon after buying his Milton Abbas estate in 1752, Joseph Damer (later Lord Milton and late still the Earl of Dorchester) took the first steps in an ambitious scheme of demolition, development and landscaping designed to transform both the medieval village and the valley in which it stood.
The caustically tongued Sir Frederick Treves summarises the story rather well in his Highways and Byways of Dorset (1906).
'He [Damer] found the ancient village squatted indecently near to the spot where he intended to build his mansion,' wrote Treves.
'With the fine, quarter-deck high-handedness of the 18th century squire, he ordered the offensive object to be removed, and it was so.
'The old, untidy hamlet was entirely demolished as soon as the new Milton Abbas had been erected well out of sight of the great house.'
The thatched cottages today are white but a century ago the walls were yellow.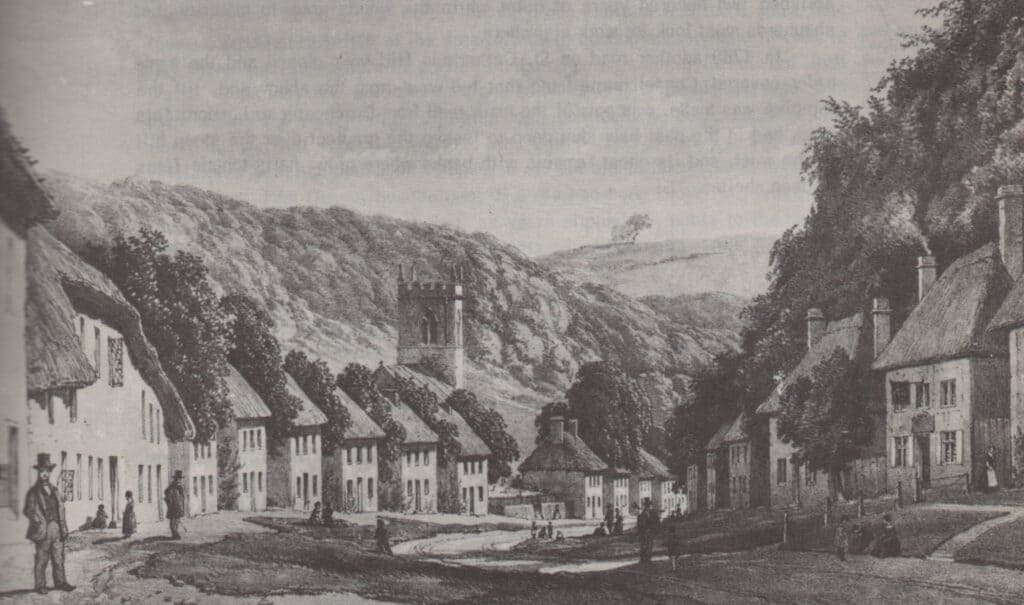 Treves noted that they were 'mathematically placed', 20 on one side, 20 on the other, with an identical space between each and a chestnut tree planted in each space.
'It is impossible to be rid of the idea that this is a toy town, a make-believe village, a counterpart of the Hameau at Versailles,' Treves observed.
The 'new' village was built between 1773 and 1779.
It involved 40 double houses, each for two families and with a small garden, to house the medieval town's displaced inhabitants.
As the tenants' leases expired or were bought up by Damer, the inhabitants were moved to their new homes and the old buildings demolished and their sites landscaped.
It was a major upheaval for families who had lived and worked in the valley for generations.
Some found the new cottages inadequate and sought homes elsewhere.
But Blandford lawyer called William Harrison stood his ground.
Blessed with the security of a three-generation lease and the legal nous to defend it, he flatly refused to budge.
One day Lord Milton, who intended to create an ornamental lake below the site of the old town, ordered the opening of the Abbot's Pond sluice gates, flooding Harrison's house.
Undeterred, the lawyer took his landlord to court and won.
Soon after, the squire apparently mistook the ringing of the Milton Abbey bells on Guy Fawkes Day as a celebration by villagers of his courtroom defeat.
As astonished parishioners looked on, he had the offending bells removed and carted away on wagons.
Harrison could not be so easily dislodged and sat tight until his death, at which point the park was finally completed.
Roger Guttridge