Farming recently became the second love of my life – last month saw the introduction of my first child to the world. I'm not promising now that my little Martha will grow up to be a tractor driver or shepherdess, but once her hands grow big enough to hold an egg she'll certainly be spending her days on the farm helping me.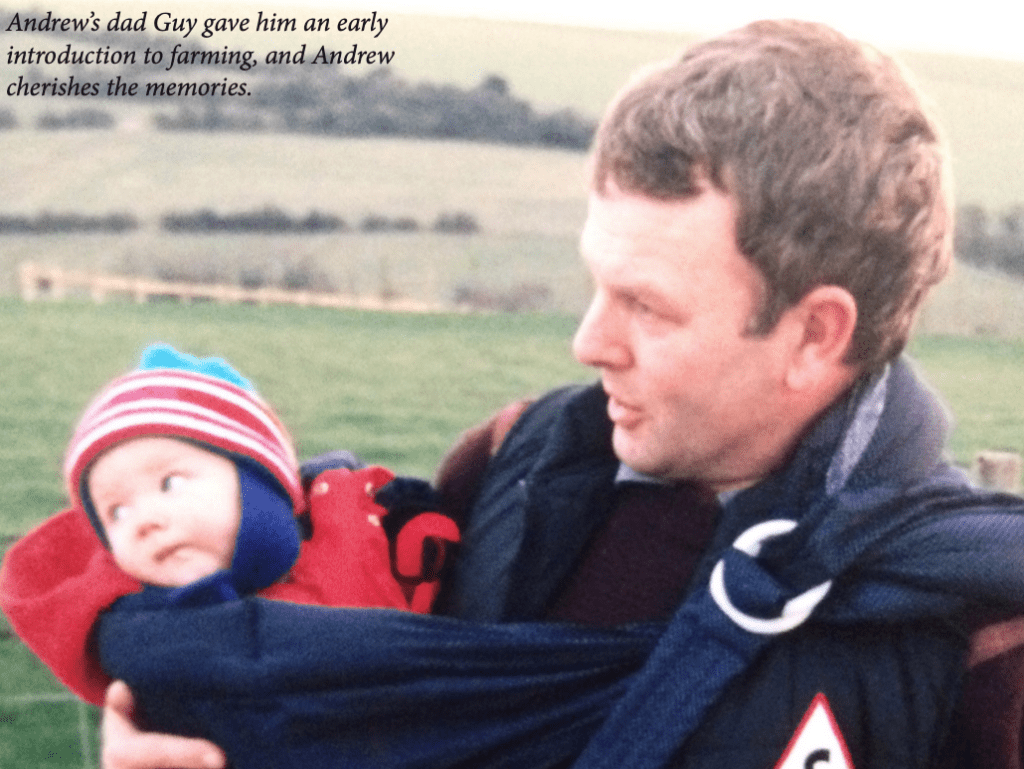 I didn't grow up on a 300-acre farm, driving tractors and chasing sheep. I had a more relaxed introduction to the country life on my parents smallholding. My mother was obsessed with everything equestrian, whereas my dad chased his 20 sheep around the small village of Hooke just outside of Beaminster.
With his history of being a herdsman on large dairy farms, I doubt my dad would have ever admitted to the fact that he was now a 'hobby farmer'. But while I was growing up he worked his full-time job, ran a small farm and carried his share of the raising of both me and my brother. His dedication to the 34 acres that enriched the borders of our house didn't pay for me to go to private school or have expensive holidays. It did mean we had a home-grown lamb roast every Sunday. Fifteen years later, visits for lunch at my parents result in my dad chiselling a lamb joint out of the freezer, so old that you couldn't tell if it died in an abattoir or of freezer burn. Without a doubt, my dad's favourite plot of land on the farm was his vegetable patch. As a child, I didn't quite see the attraction of growing your own food, but since starting my own family I have managed to not quite kill a potted parsley and chive plant. I won't be running a fruit and veg stall any time soon, but to grow your own produce is exciting after all.
My dad would go to great pains to explain the origins of every piece of fibre on the plate:
"You see that potato? First lot of the year, dug fresh out the ground today," or it would be, "Guess where that leek is from?" The amount of soil on the plate would usually give a clue. I was spoilt growing up on a farm. Not with nice presents or expensive gifts. Instead, I grew up with experiences, and memories that I would never be able to forget. Mornings before school would be spent bottle- feeding lambs or swearing at the tiny David Brown tractor as it was too cold to start. My dad taught me so much as a child – but how I am to raise my own daughter I am clueless about at the moment. All I know is that if Martha has half the dad that I had growing up, I'll know I'll have done alright.
by Andrew Livingston
Sponsored by Trethowans – Law as is should be