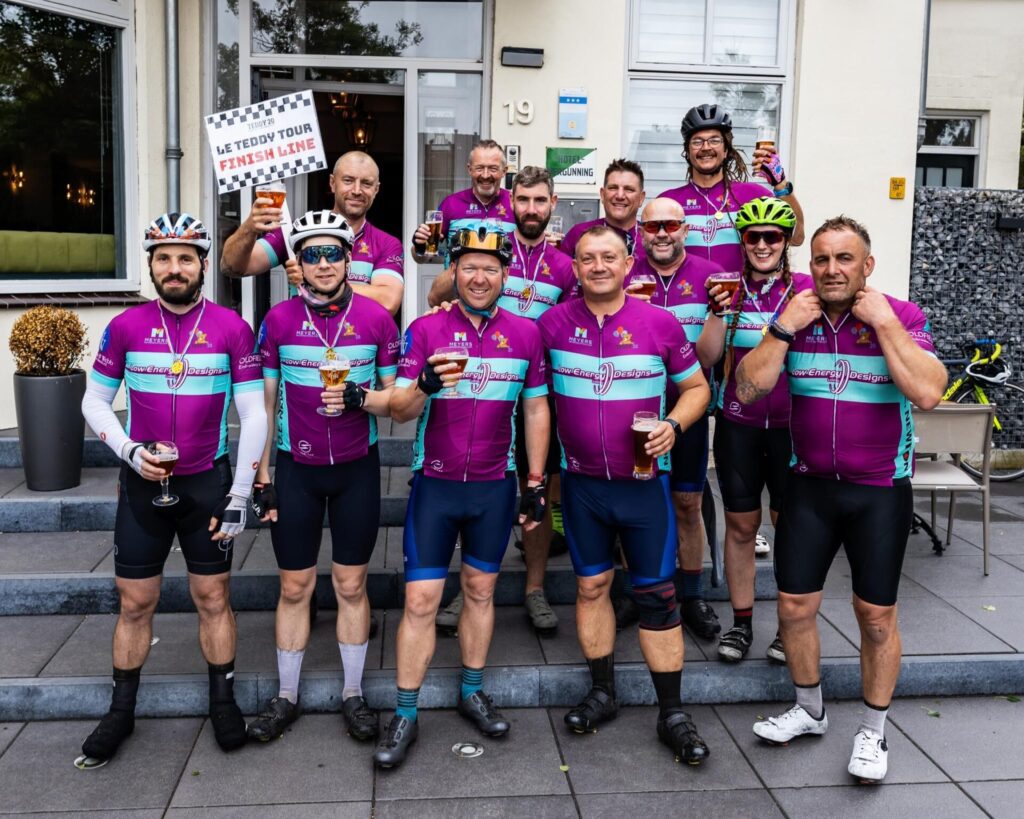 In an extraordinary display of determination and solidarity, 12 adventurous cyclists took to the roads in June, covering 215 miles across France, Belgium, and Holland as they cycled from Dunkirk to Amsterdam.
Their three-day journey was raising funds for Teddy20, the Blandford-based children's cancer charity.
The feat was not only about physical endurance but also a shared commitment to an important cause.
The team of cyclists – Owen Newton, Alice Jewer, Matt Wilkey, Kevin Strafford, James Blackham, Lewis Fish, Robert Smith, Jonny Pyke, Simon Stranger, Gary Johnson, William Fyfe, and Andrew Rodden – include many with personal stories of the way in which Teddy20 has supported themselves or a loved one.
They pedalled their way through picturesque landscapes and historic towns, and the team's fundraising total currently stands at more than £11,000!
Making a difference
Teddy20 is committed to supporting young cancer patients and their families, ensuring they never face the battle alone. The funds raised by the cycling team will make a huge difference, providing essential support, financial help, and emotional care to those affected by childhood cancer.
Along the journey, the cyclists not only pushed their physical limits but forged unbreakable bonds, supporting each other through every challenge. Their camaraderie transformed a gruelling task into an unforgettable shared triumph. They were backed up by a supportive crew, including Brian Wareham, Jill Budd, Adam Gonthier, and Sophie Ferry, and sponsored by various local businesses. Teddy20 has expressed profound gratitude to the cycle team, back-up crew, and sponsors.
The team's fundraising page remains open until the end of August.