The Shaftesbury in Bloom planters are just one demonstration of the special community that surrounds Thorngrove, says Kelsi-Dean Buck
Summer is well under way and we couldn't be more in love with the beautiful array of plants making their presence known here at Thorngrove right now. We've had such a good 'vibe' (as the young folks say) in the air this past month – and it's not just the new season with new flowers. It's the community spirit felt, the result of the amazing work of our Employ My Ability students, who put their skills and confidence to work in producing this year's planters for Shaftesbury in Bloom.
It's a project we've been involved with for many years, but this year the students were more involved than ever and some of the feedback we had really was so kind, and humbling.
Our students have loved reading the comments on social media, and they spent the last Wednesday of June in Shaftesbury, meeting the judges who were visiting the town for the day. We've continuously put forward that our ethos is one of being 'more than just a garden centre', and those who are a part of Employ My Ability will know how essential the students and day service users are to our core principle. They help us develop our business and the services we provide to the community, both now, and in the future. And it's all with the goal of supporting our young people to become independent young adults. And of course, all of this feeds back into the sustainability of our town, and surrounding areas. Projects like Shaftesbury in Bloom are just one of the many ways we see this vision realised.
Back in the cafe
As for what else is happening here at Thorngrove – the arrival of summer saw new additions to the menu in The Secret Garden Café, plus an improvement to our outdoor dining patio, which means if you're looking for that perfect breakfast or lunch stop, then look no further!
With a broad menu and the comfort of indoor climate-controlled seating if you'd prefer, the café is becoming one of the county's not-very-hidden gems. We've welcomed lots of new faces in the last couple of months and we thank you for all the kind words to Ben and his café team. The job they do in making it a unique place to eat, and meet friends, really is something to be celebrated. And it's dog-friendly too!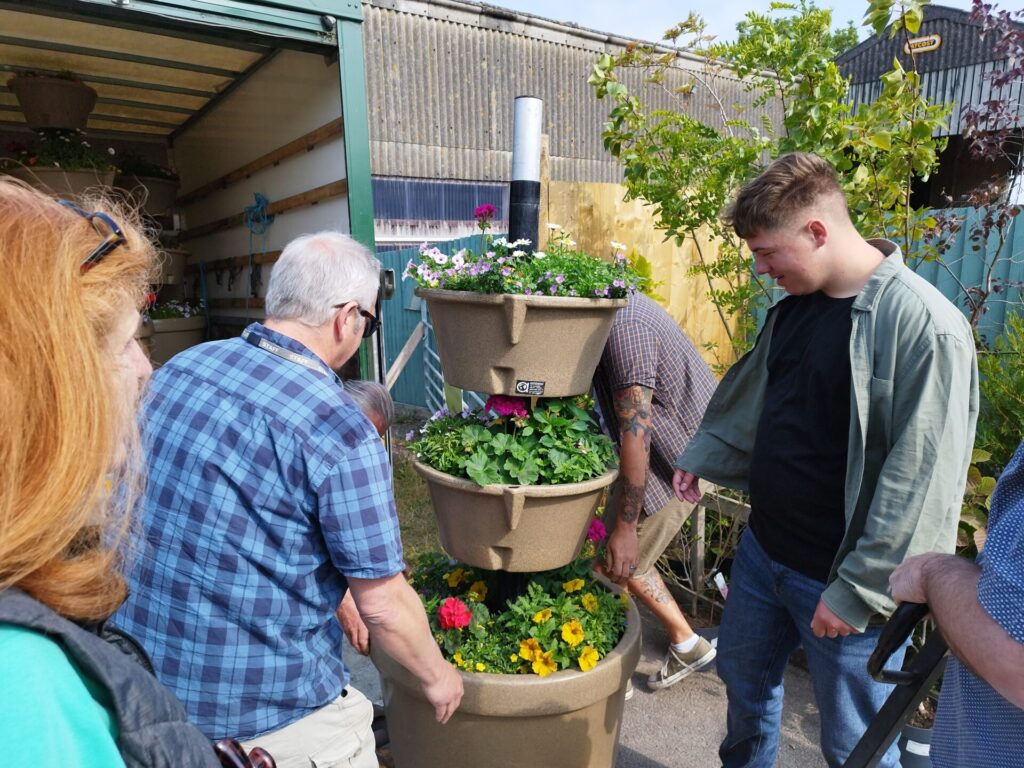 Planning ahead
We're now putting in the dates for some summer events for families, and are looking to offer a range of new workshops and demos which we hope will continue to make Thorngrove Garden Centre a destination for you, as we provide more than just your garden essentials.
Keep your eyes on our website and social media for regular updates – we'll see you soon!