Dorset Chamber's annual event returned in May, recognising apprentices' dedication, achievements and value to the whole business community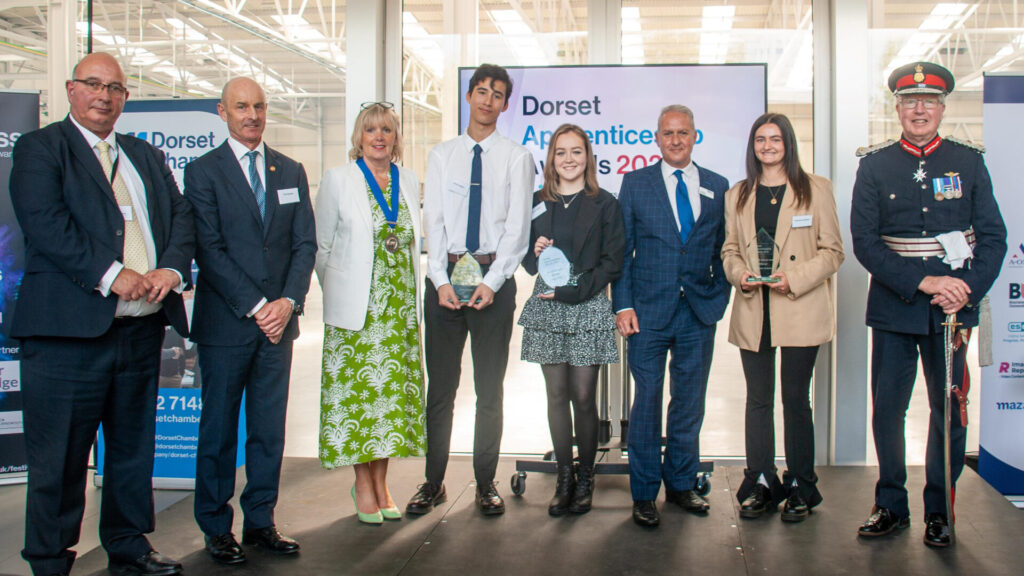 The county's top apprentices were hailed at the Dorset Apprenticeship Awards for their dedication, adaptability, and exceptional performance. The awards ceremony, sponsored by Superior Seals and hosted by Dorset Chamber in collaboration with the Dorset and Somerset Training Provider Network (DSTPN), marked its second annual celebration of apprentice excellence.
The winners were:
Nicky Sayers from Avon Magnetics Ltd in Christchurch, who won Intermediate Apprentice of the Year. Her training was undertaken at Bournemouth & Poole College.
Katie Smith from BBD Boom in Bournemouth, named Advanced Apprentice of the Year, trained by Intequal.
Florence Hudson from the Poole office of JPP, who claimed the Higher and Degree Apprentice of the Year title, with her training provider being the University of Portsmouth.
Ian Girling, CEO of Dorset Chamber, expressed admiration for the remarkable stories shared by individuals from such diverse sectors throughout Dorset. 'Judging was very difficult and we read some inspirational stories from people of all ages from many different sectors across the whole of Dorset.
'The success of the winners is testament to just how important and valuable apprenticeships are to Dorset businesses, the local economy and professional development,' he said.
The awards, launched last year to highlight apprenticeships, acknowledge apprentice contributions to businesses, and celebrate their workplace accomplishments, has seen increasing participation and positive feedback from the business sector.
The winners were declared at Superior Seals in Ferndown from a shortlist of 12 outstanding finalists. Among the distinguished guests present were HM Lord-Lieutenant of Dorset Angus Campbell, who handed out the trophies alongside judges Tim Brown, Ian Girling, and Rod Davis from DSTPN. Attendees included finalists, their families, employers, training providers, and Dorset Chamber president Caron Khan.
As the celebration concluded, plans for next year's competition were already in the works, indicating a thriving future for apprenticeships in the region.