In a triumphant week for The Queen's Arms in Corton Denham, the charming pub has once again secured Gold from Taste of the West – the second consecutive year – and also received a prestigious five-star rating after an anonymous visit from an AA inspector.
Both the Taste of the West judges and the AA inspector experienced The Queen's Arms incognito, allowing them to form unbiased opinions of the establishment – from first impressions to staff interactions and, of course, the quality of the food.
The AA inspector praised The Queen's Arms, stating it was "a pleasure to visit" and admiring the "consistent quality levels throughout." The inspector highlighted the "personable team," "enjoyable, accomplished cooking and quality produce," and the "stylish public areas" that have been tastefully refurbished to maintain character and enhance appeal.
Similarly, the Taste of the West judges commended the "very high standard" of service and "high-quality food." They remarked that The Queen's Arms caters to everyone, whether visitors are relaxing with board games or savouring the excellent food. The pub is evidently popular among locals, who visit after walking their dogs, as well as diners seeking a quality dining experience.
Doune Mackenzie-Francis, the director, expressed excitement over the awards and praised the team for their dedication to delivering exceptional service and food.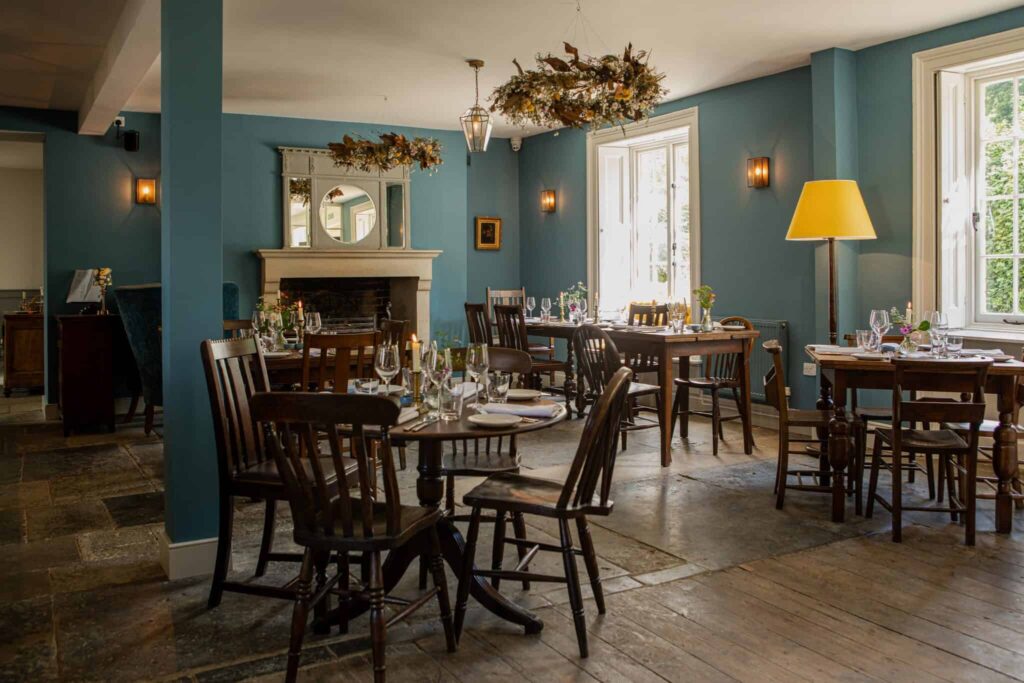 The Queen's Arms, which opened in July 2021 after a lockdown refurbishment, continues to thrive under the guidance of head chef Rich Townsend and food and beverage manager Danny Emney, with sensational seasonal dishes like Castlemead Chicken with wild garlic and hand-crafted bay leaf gin.
The Queen's Arms is open seven days a week from 11am to 11pm.
Follow thequeensarms.com for more information on upcoming special events, like Fish and Fire on 23rd May (booking is recommended!).
See the BV's circular walk from Corton Denham here – it's a great walk, with some amazing views. Do the ten miles and really earn that post-walk G&T!