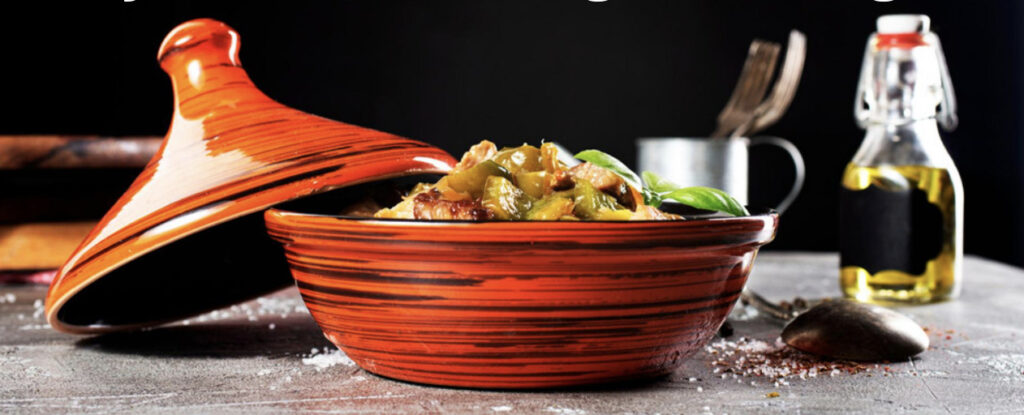 If the sun comes out in the next few weeks, the British barbecues will no doubt be dusted off for the new season. Andy, the Traeger Grills chef, has provided BV readers with an alternative to the standard burgers and sausages – stretch your grilling skills with a Moroccan vegetable tagine! Tagine is a traditional North African stew, usually made with meat and vegetables, but in this recipe, they use an assortment of vegetables, aromatic spices and herbs to create a flavour-packed and satisfying meal. Perfect for vegetarians, vegans, as a vegetable side or anyone looking for a healthy and flavourful meal. So fire up the grill and get started on this mouth-watering vegetable tagine!
Ingredients
150g Butternut Squash
150g Onion
1 Small Red Pepper
125g Courgettes
3 Cloves Garlic
50g Dried Apricots
125ml Vegetable Stock with a few strands of saffron added
¾ Tsp Coarse Sea Salt
1 Tsp Dried Mint
½ Tsp Ground Cumin
½ Tsp Ground Coriander
1 Tbsp Rose Harissa Paste
2 Tbsp Olive Oil
½-1 Tsp Sumac
Handful of Freshly Chopped Parsley
Two chopped preserved lemons
Method
Peel the butternut squash and cut into a 1.5cm dice
Peel, top and tail the onion and then cut into eight wedges
Cut the red pepper into a dice
Cut the courgette into 2cm dice
Peel and slice the garlic cloves as finely as you can.
Cut the dried apricots in half.
Add the onions to the tagine, followed by the pepper, then garlic, courgette, butternut squash, apricots and preserved lemons. Try to arrange the veggies in layers so that they all cook evenly .
Mix the vegetable stock with the harissa paste, saffron, ground cumin, ground coriander and dried mint, then pour it over the vegetables.
Pour over the olive oil and pout on the tagine lid. place the tagine onto your barbecue grill (or and oven) at 160º for 40-45 minutes.
Garnish with sumac and fresh parsley.
Serving Tip: Serve with some simply cooked couscous. Boil some veg stock and pour it over 150g of couscous. Cover with cling film and leave for 5-6 minutes to absorb the liquid. Season with salt and pepper and a couple of knobs of butter.