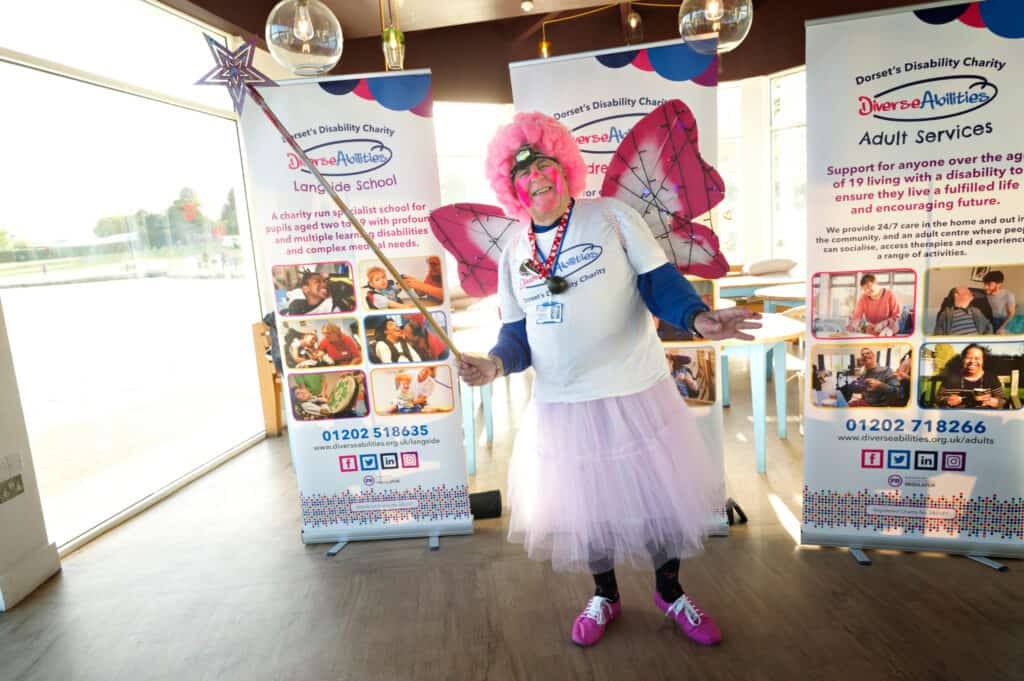 Diverse Abilities, is looking for volunteers for the coming year to help with ongoing projects and a series of community events throughout the year. Events on the 2023 calendar include:
Diverse Abilities own events:
Dorset Neon Run
Country Challenge
Rugby Lunch
Gala Ball
Christmas Carol Service
The charity's annual Christmas tree collection service

Community events including Grooves on the Green, Wimborne Folk Festival and Camp Bestival, as well as street collections throughout the year, with further events to be confirmed.
Laura Stanley, fundraising officer at Diverse Abilities, commented: 'We've got an exciting calendar of events this year where we need the help of our local community in order to take on a variety of tasks including bucket collections, running stalls, and handing out flyers, as well as raising awareness of Diverse Abilities. You'll have a great time, as well as helping to raise money to support children and adults with disabilities in the local area.'
As well as events, Diverse Abilities are also on the lookout for volunteers on more a regular basis, for roles such as a transport assistant at the Beehive to support students getting to and from the centre, and gardening or decorating roles across the charities' services.
Volunteers are crucial to the work charities like Diverse Abilities carry out, and donating free time is just as valuable as giving money. In turn, the opportunities give volunteers a chance to learn new skills, meet new people, enhance CVs, gain experience, discover new interests and improve mental wellbeing.
Visit the website here for more information about the roles available. Contact Laura on volunteer@diverseabilities.org.uk if you would like to get involved.
Sponsored by Wessex Internet