As the season turns, life in the Tarrant Valley slows. James Cossins finds it's a time for looking ahead – to TB tests, feed stocks and some stability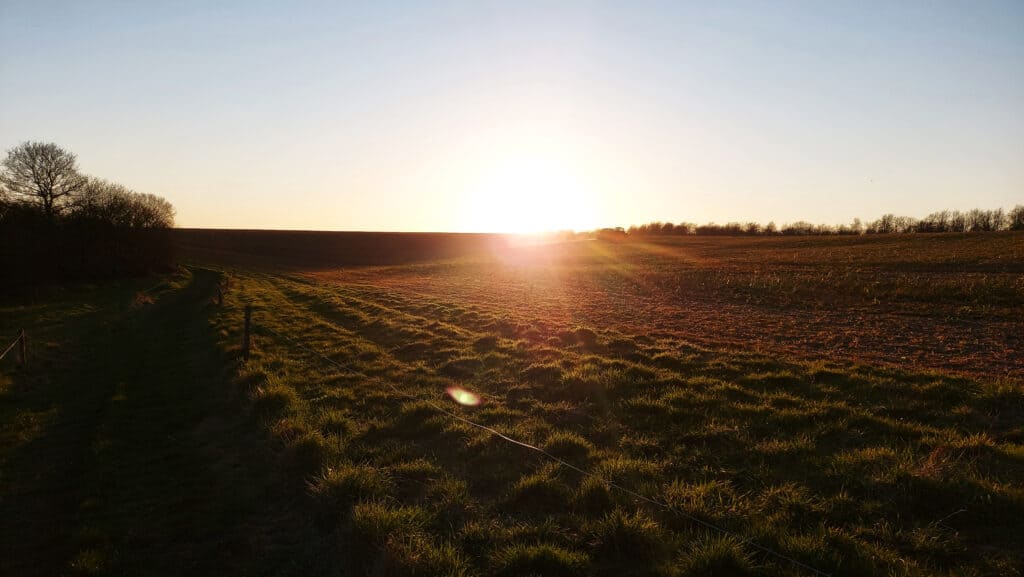 With more than 200mm of rain (eight inches in old money!) in November, the Tarrant has finally decided to start flowing again; Tarrant Rawston had been dry for five months. I am sure that we will need more rain to top up groundwater levels as the borehole level on the farm is still below normal. The countryside looks particularly green for this time of year; the grass and winter crops are still growing as the temperatures remain mild with very few frosts to date.
On the farm we are getting settled into our winter routine. With most cattle now housed there are the daily feeding and bedding up tasks to carry out. The cows are milking well with good quality feed stocks available, but there is a concern as to how long they will last through the winter. With the long, dry summer, our grass and maize harvest yields were down on average, and with winter feeding starting earlier than usual we will have to do some careful calculations to determine our feed stocks. There are local forage auctions in the area during the winter, so buying in feed may have to be an option.
Awaiting the vaccine
We will be carrying out a TB test on all our cattle early this month, having been clear for six months. Fingers crossed that we do not have any reactors. It seems that with the current control measures in place there has been a 50 per cent reduction in new cases and where there is a breakdown, fewer cattle appear to become infected. I certainly can't wait for the cattle vaccine to be available, so that cattle can be protected and not needlessly infected and then have to be slaughtered. I believe the vaccine is still three to five years away, although trials are happening now.
Paying the price
A lot of media attention has been given to the shortage of eggs in the supermarkets. Egg producers have been saying for many months that there will be a shortage of eggs unless a realistic price is paid to them. Feed and energy costs have risen considerably but the supermarkets appear unwilling to pay more. What is even more frustrating is that the price to the consumer has actually risen but that increase has not been passed on down the chain. Many egg producers have either stopped producing entirely or have cut back production, which is all about completing the cycle. If farmers feel it is not economically viable to produce then they won't start the next production cycle. A certain supermarket (which proudly 'supports British Farmers') are now importing eggs from Italy.
Hoping for stability
More than 80 members of Dorset NFU heard President Minette Batters going through the issues we face and how we are trying to address them. She said she was on her fourth Prime Minister and third Minister for the Environment – let's hope for some stability and some clear agreed policies on the way ahead for food and farming.
Sponsored by Trethowans – Law as it should be