Edwina Baines has been browsing the products gathered from 24 makers by Caroline Parrott and Wendy Nutt for their Christmas event in Wimborne
As a mature student, Caroline Parrott secured a place for her Applied Arts degree by telling her interviewer that she 'wanted to make people happy' with her designs – and she's still working to that plan today.
Caroline's chosen metal is aluminium, working around its limitations by hand printing, dyeing the surface, experimenting with designs, colour and recycling. She also teaches how to colour aluminium to create jewellery and other items, including sculptural forms and swarms of butterflies. Caroline shares the little studio, wittily entitled 'Nutty Parrott Studios' with long-time friend and silversmith Wendy Nutt, whose style shows in her simple elegant patterns. She uses various techniques such as piercing, photo etching and enamelling to create her timeless pieces of silver jewellery.
A chequered history
Their studio-shop is just inside Walford Mill, the beautiful listed building on the outskirts of Wimborne.
When commercial milling stopped in 1966, the premises became successively a coal yard, builders' yard and furniture showroom. After the death of Henry Bankes in 1982, the mill was included in the Bankes Estate bequest to the National Trust, along with Kingston Lacy House, Badbury Rings and Corfe Castle. In 1983, the old East Dorset District Council bought the mill along with 13 acres of land designated for development.
In 1995, the Walford Mill Education Trust took over the centre which it continues to oversee. Artists now hire their own studios.
Alongside the workshops, pop-up exhibitions and special projects with schools, there is an exhibition area where, until Christmas Eve, visitors can enjoy the "buying feast" that is Nutty Parrott's Christmas Cracker.
Caroline and Wendy have gathered together more than 20 artists and makers, offering a diverse range including ceramics, jewellery, textiles, glass and handmade decorations. Various artists will also be demonstrating and selling their work in pop-up spaces. True to Caroline's ambitions, browsing the gift suggestions is bound to create a happy and festive frame of mind!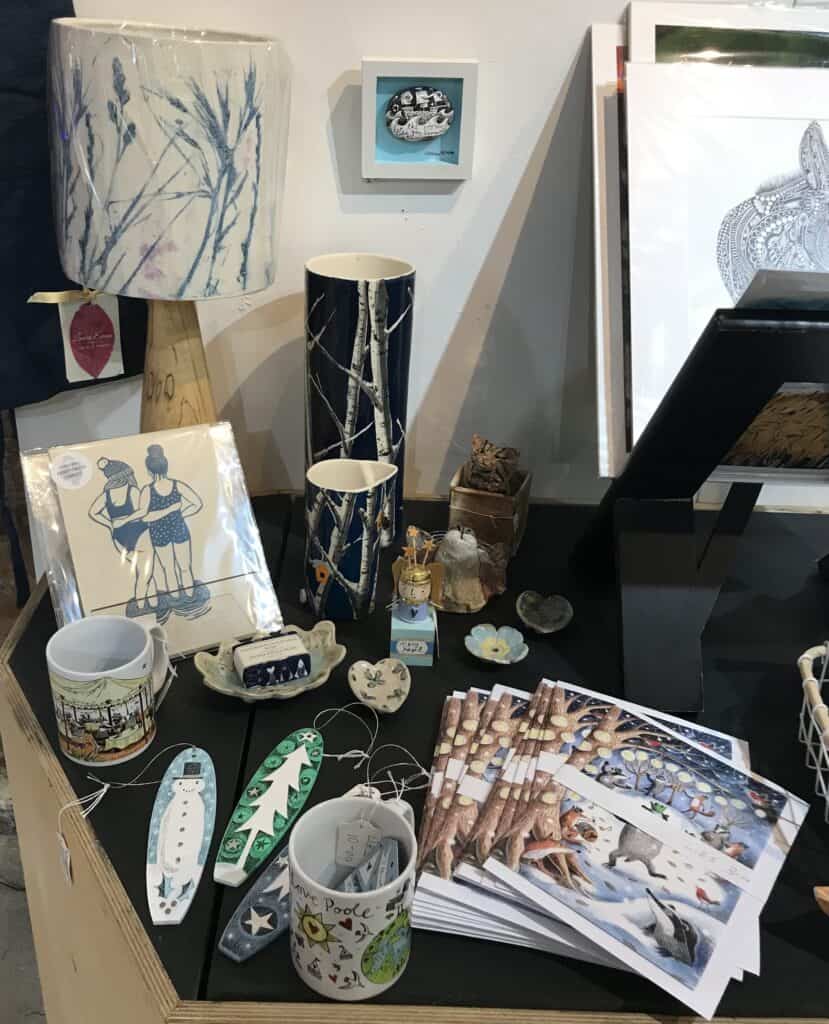 Meet the makers
Nicole Purdie is a printmaker and illustrator who owns and runs Prints By The Bay from Bridport. She says 'Linocut is a handmade and traditional method. Unlike modern digital illustration styles, one can really feel the connection between artist and image by seeing and responding to the mark making and imagery. As an illustrative medium, it perfectly suits strong visual narratives and storytelling, which are key to driving my work in print.'
Much of her work addresses ideas of nature, climate and our environmental connection.
Linda Rowe is a distinctive glass artist based near Cranborne. She creates a range of vibrant, contemporary designs whose inspiration comes from natural forms and colours. These include framed "Tiffany" pictures and sun-catchers, vibrant fused glass jewellery, glass hangings, coasters and bowls. She is captivated by the glass's light, texture and colour combinations and explores the traditional techniques of stained glass, copper foil Tiffany, mosaics and glass fusing.
No visitor can resist a surge of happiness in the wonderfully eccentric world of Bournemouth-based potter Emily Stracey, who specialises in humorous animal ceramics, textiles and illustration.
Her ceramic cats are great fun and are bound to bring a smile to any cat-lovers face.
Caroline Buckman is a Dorset printmaker who lives 'between the sea and the countryside,' inspired by the surrounding nature. Her bold, stylised prints simplify the intricate shapes of flowers and foliage that she finds on her walks. She says she is 'firmly rooted in my happy place. My designs are purposefully pared down to evoke a feeling of simplicity and calm … I hope they bring that same sense of joy and tranquillity wherever they find their home.'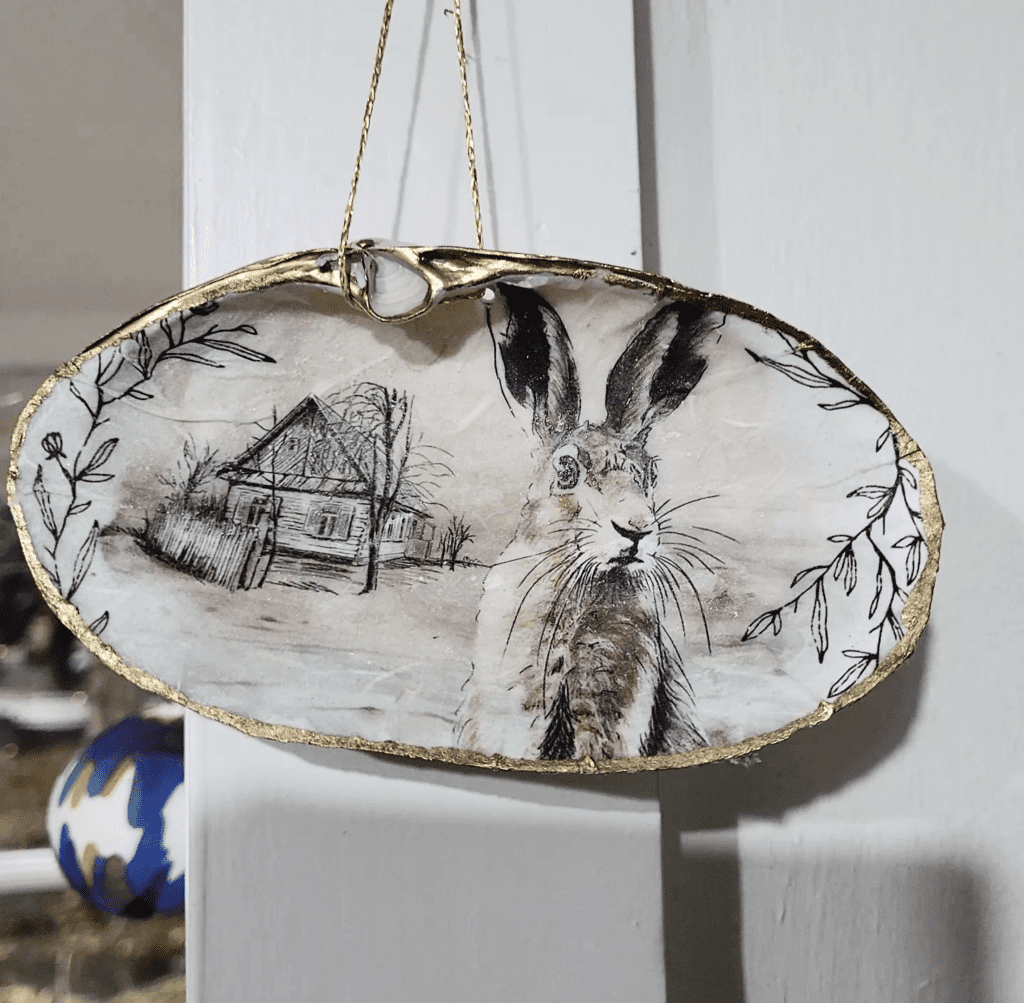 The talented Jo Burnell creates individual hand-thrown earthenware pottery, beautifully decorated with lively colourful designs, featuring cheerful spotted birds and hares – all inspired by nature and the Dorset countryside.
A visit to Walford Mill's Nutty Parrott's Christmas Cracker will be a key stop on the festive shopping itinerary for many who are looking for a unique present. There is always something going on, a great sense of community and the makers are happy to talk about their work.
Caroline and Wendy hope you will feel happier when you leave!
Nutty Parrott's Christmas Cracker is open until
Christmas Eve:
Wednesday to Saturday, 10am to 5pm; Sunday 10am to 4pm. www.walfordmillcrafts.co.uk