The Old School house in Sturminster Newton reflects fascinating local history, some of it personal, says Roger Guttridge.
It's a private house today, appropriately named The Old School, but the building in Penny Street, Sturminster Newton, has seen more than its share of uses across almost 200 years.
My 'then' picture above dates from 1910 and shows a crowd gathered outside for the declaration of the poll to elect the MP for Dorset North.
There were two general elections that year, both won in Dorset North by Conservative Sir Randolph Baker with a majority of 149 in January and 32 in December.
On both occasions his sole opponent was Arthur Wills, who had first won the seat for the Liberals in a by-election in 1905 and retained it in a general election the following year. Sir Randolph was the defeated candidate in those previous elections.
The Old School, whose mighty buttresses tower imposingly above Penny Street, was built in, or a little before, 1835 by the Rev Thomas Lane Fox.
He wanted to educate 'the poor boys of this parish', many of whom would have transferred in 1835 from the mixed Church School in what is now St Mary's Church Hall.
It later became the Secondary Modern School and in my primary school years in the late 1950s it doubled as the canteen for pupils of the Junior School in Bridge Street (now the William Barnes School).
Every lunchtime we would file along Church Lane to claim our 'school dinners', cooked in, and served from, the later extension to the L-shaped Old School building. I remember that a large portrait hung on the wall of the larger hall section, where we ate.
I've always imagined that this was a picture of William Barnes, the poet, but this may be my memory playing tricks.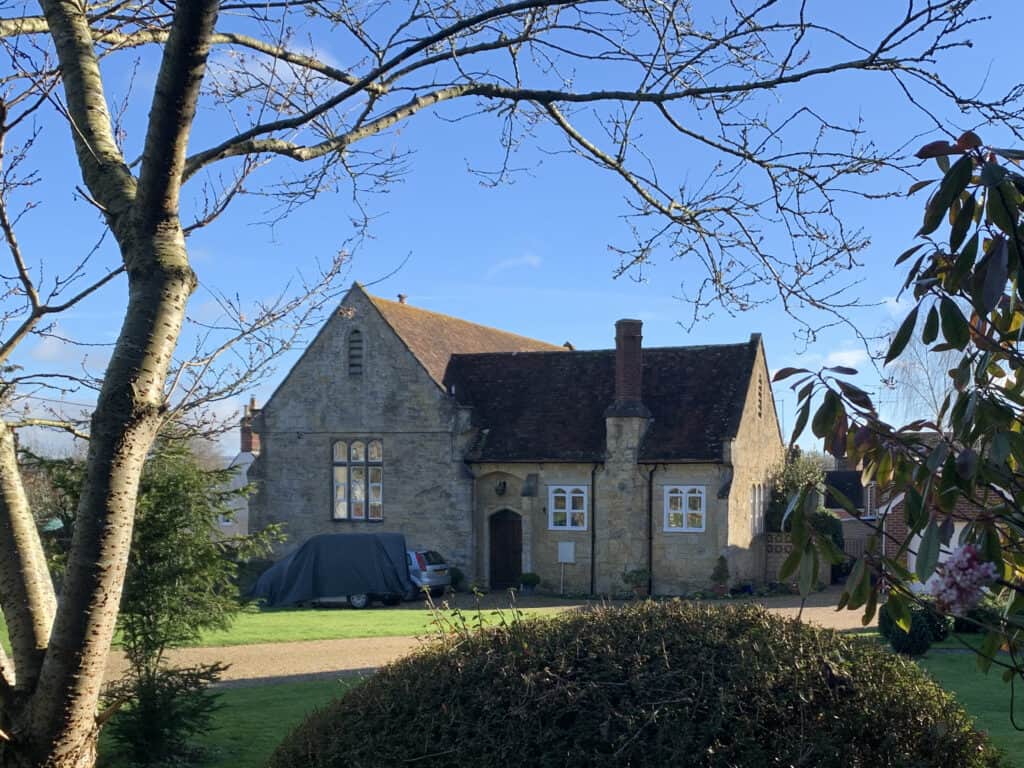 What is now the Old School's garden was the school playground in the '50s and I recall that there were classrooms and offices around the perimeter, now all gone.
My mother, Connie Guttridge, worked in the canteen until recruited as secretary to headmaster, Stanley Tozer, in preparation for the move to the new Secondary Modern School in Bath Road, which opened in 1960 and became the High School in 1968.
For a few years after 1960 the Old School hall hosted social events such as meetings of the Silver Thread Club.
by Roger Guttridge