Barry Cuff shares what's happening on an allotment you might expect to be bare in January, along with an annual potato trip.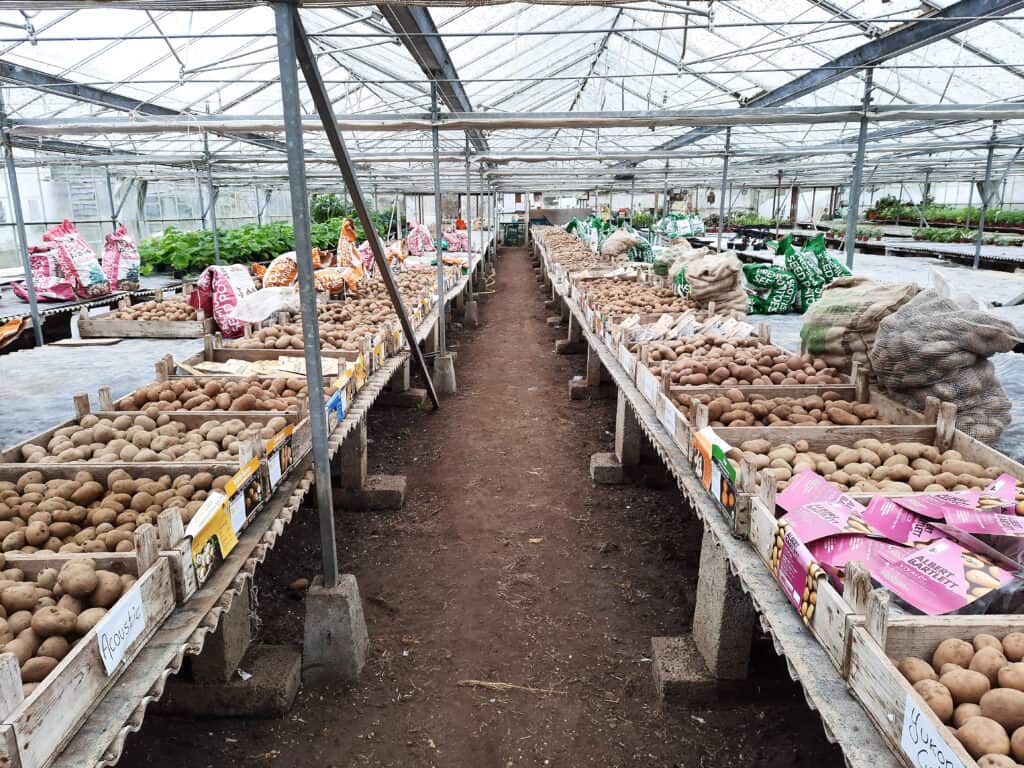 One of the main events in our allotment year is the trip to Mill House Nurseries at Owermoigne for our seed potatoes – they stock over 80 varieties. This year there were 21 first earlies, 16 second earlies and 45 main crop all accompanied with details of disease resistance and main cooking characters. Each year we aim to grow one or two new varieties.
A variety of potatoes
We chose Sagitta (superb flavour best chips and mash) and Royal. This variety was bred for McCains (The perfect all rounder. Makes superb chips, roasties, mash and jackets. Excellent flavour with good disease resistance). We bought enough tubers for a line of each. The rest of our crop will be tried and tested varieties. These are Foremost, Charlotte, Elfe, Rooster, Picasso and International Kidney. Once home the tubers were stood up in egg trays and put in the garage with natural light and frost free.
Peppers and beans
All our vegetables are grown from seed either directly into the soil, or in pots and plugs for transplanting.
We ordered them all last year, and they arrived back in September and October – the majority were bought from Kings Seeds (as we belong to the South West Counties Allotment Association we get a fifty percent discount on their catalogue price), but there are a few varieties which Kings do not stock, and we obtain these from Fothergills and Thompson & Morgan.
As of today (26th January) we have sown and pricked out about 15 chilli peppers and 25 sweet peppers. Sown in the greenhouse in trays of compost are 50 seeds Masterpiece Green Longpod beans and 50 Witkiem Manita broad beans. These should be ready to plant out late February.
Still harvesting
Out on the plot the autumn-planted garlic is doing well, and we are still digging carrots, parsnips, leeks and celeriac. A few celery have survived the frosts; admittedly they are not brilliant at this late stage, but the centres are good for soup.
From our store and freezer we are still enjoying potatoes, onions, squash, sweetcorn, peas and French Beans.
Only one third of our plot will be dug as usual and we hope to do this once cleared of crops over the next two months.
with Barry Cuff
Sponsored by: Thorngrove Garden Centre