January is traditionally bleak but we've got a lot to celebrate and farmers are working hard for the good of us all, explains Louise Stratton.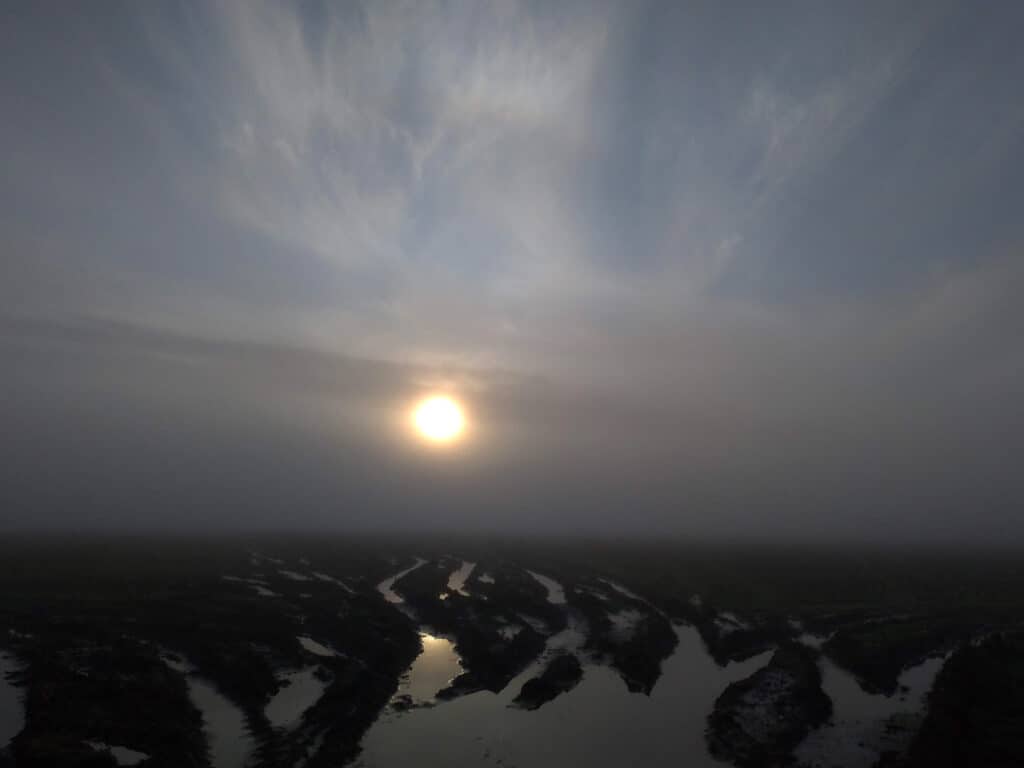 The month of January does not often spark enthusiasm!
After the festivities and family time of December comes another month of winter. January is known as the chilliest month of the year.
For our farmers, work continues aplenty: cattle are often housed against the elements, getting
fed, watered, and bedded down; calving commences on many farms and even the early lambing systems start, bringing the delight of a new year and new life to farms.
Arable farms are busy loading grain lorries, seeing their produce off to millers, maltsters and feed mills across the country. January is also a time for conservation work, with hedging work and tree planting happening.
So, this month also symbolises new beginnings: the beginning of the new year, new life and it is also the time to make new year's resolutions, however far-fetched. We'll come back to those resolutions!
The conservation work on farm has always been embraced by farmers alongside the productivity element of a farm. Farmers naturally enhance the countryside by maintaining habitats to support our native plants and animals. This winter the South West NFU have teamed up with the Woodland Trust and Lloyds Bank to make a positive contribution to tackle the impact of ash dieback in our region; to work towards the NFU's Net Zero by 2040 climate change ambition (see Andrew Livingston's column next page) that we have discussed previously; and to celebrate the Queen's Platinum Jubilee.
Tackling ash dieback
Ash dieback is a tree disease caused by a fungus that originated in Asia and arrived in the UK via Europe It affects the common ash, young and old, across the whole of the UK. It is devastating as it has the potential to kill 80 – 90% of our ash in the UK, which could affect the landscape and threaten species that rely on ash.
(See the CPRE's column in Sep 21 issue: 'Ash Tree Crisis: A Disaster in the making')
The collaborative tree planting initiative helps counteract the loss and farmers planting a variety of native trees will help diversify our tree population, increasing its resilience to pest and diseases in the future.
Planting trees in the right places will help lock up even more carbon on farms and it allows our members to join us in celebrating the Queen's Platinum Jubilee by being part of the Queen's Green Canopy, which is an initiative inviting people in the UK to 'Plant a Tree for the Jubilee'.
With more than 15,000 trees having been snapped up by Dorset farmers, look out this new year for hedges being in-filled with hawthorn and dogwood, little copses being created of English Oak, wild cherry and silver birch, and wet areas switching to willow, alder and aspen wet woodlands.
This is not about creating vast new woodlands; we don't want to take swathes of farmland out of production. Instead we aim to encourage small plantings on unproductive farmland and in- filling and bolstering our iconic hedgerows.
Your resolutions!
Back to those resolutions: have you made yours?
I like to keep resolutions positive and with so much to be proud of in British farming, what better time is there than a brand new year to celebrate great British food?
We know that eating a healthy, balanced diet is an important part of maintaining good health and wellbeing; food is not produced in the same way across the globe but we know that the food produced by UK farmers is high-quality and meets or surpasses world-class standards. As part of a healthy, varied diet, red meat such as beef, pork and lamb, provides a rich source of protein and a range of vitamins and minerals including iron, zinc and vitamin B12. A 200ml glass of semi-skimmed milk provides 35% of calcium, 44% of iodine and over 100% of vitamin B12 of an adults recommended daily intake.
Therefore if you have not found a resolution yet, why not try eating with our seasons? Choosing British fruit and veg means that you know your food has travelled fewer miles to reach your plate. We have seen incredible levels of public support for domestic food in 2021 and we remain extremely grateful to everyone who has backed British farming and British food. We look forward to working with you and producing ingredients for you to enjoy in 2022. We hope British produce will be your number one supplier of choice this coming year, however long the other resolutions last!
Louise Stratton NFU Dorset County Adviser
Sponsored by Trethowans – Law as it should be