Big views and easy to find paths with lots to see and enjoy.
Although long-ish, this is an undemanding route through a folded landscape, using easy-to-follow paths which beg you to slow down and saunter around, enjoying the often- surprising views, the parkland and the forest tracks.
The routes we feature have always been created and walked recently by ourselves, so you know you can trust them – we aim for unpopulated routes with as little road and as many views as possible! You can always see the route and follow it yourself via the free Outdoor Active app – see all our routes here (you'll need to create a free account to see them)
To follow this route using the Outdooractive App, please find the route here.
From Chase Woods you wind your way up to the Ox Drove with its views (detour to eat lunch enjoying the view from South Down above Alvediston – highly recommend!). Then winding back down to the Rushmore Estate via a spine between folded valleys, enjoying the finish of the wide, sweeping curves of Tinkley Down and Tinkley Bottom. How can you resist a walk that ends in a Tinkley Bottom?
Walking The Shire Rack through Chase woods.
The view of Winkelbury Hill from the Ox Drove never fails to impress (and surprise anyone who's walked on it – you cannot see the dramatic folds when you're on the hill.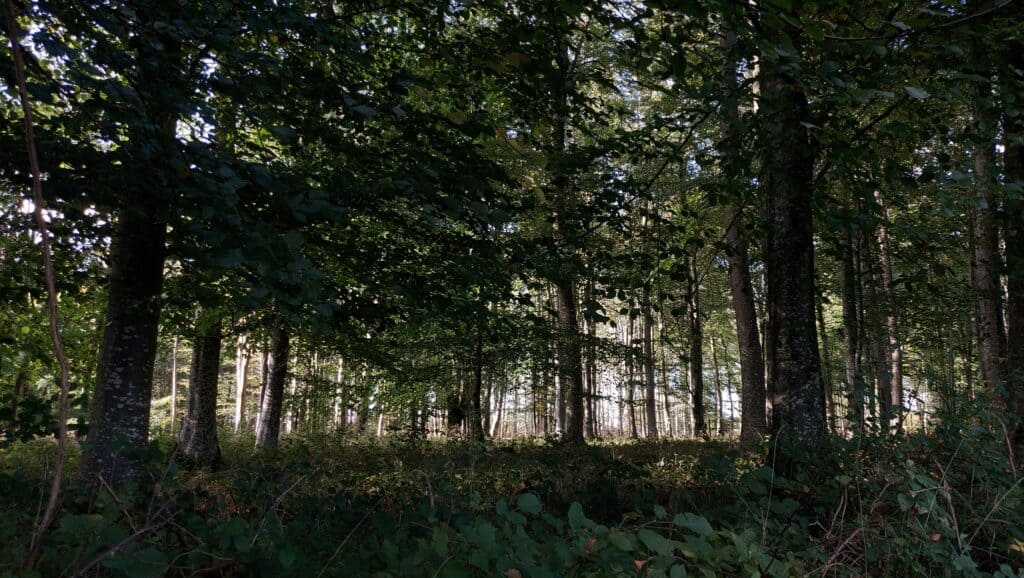 Very inappropriately named 'Dank Wood Corner'. It's not dank, it's quite lovely.
The fascinating abandoned walled garden next to Rushmore Golf Course.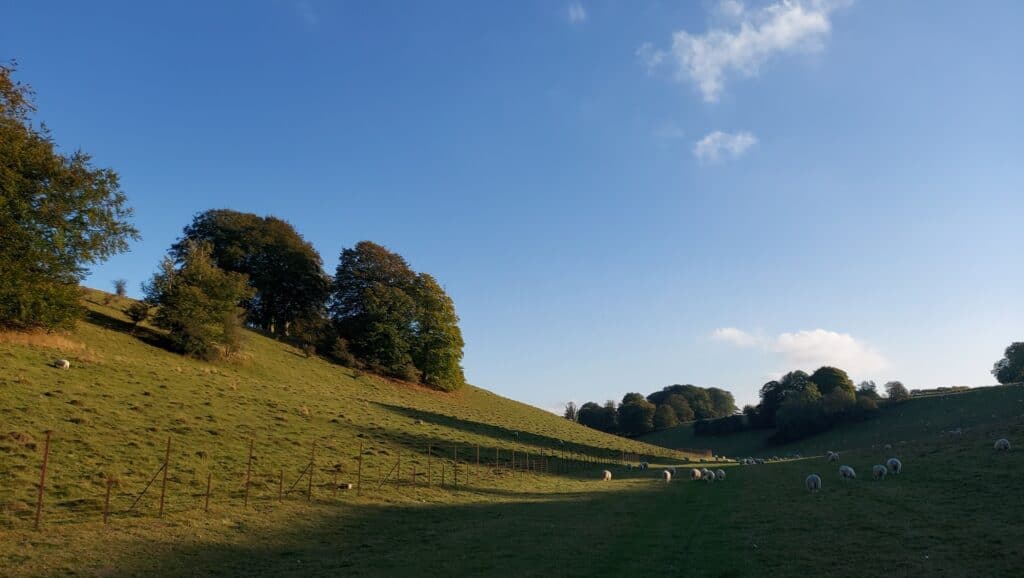 Walking into Tinkley Bottom. Come on now.