Gin is having a moment, with several craft producers here in the Blackmore Vale producing award-winning gins. But is the 'gin thing' all hype – or are there deeper reasons for wanting to produce the spirit?
Hannah Wilkins from Vineyards in Sherborne explained why she and her partner and co-owner Sadie created their own gin: "When I was young, my parents had a restaurant and you could smell when someone had a gin and tonic. When a mainstream producer cut the juniper content of their gin, I wanted to do something. Our 'G' Sherborne Gin contains double the amount of juniper as well as the 12 botanicals. It's a proper gin." Immediately, I've twigged why my mother took to serving an incredibly strong knockout G&T in recent years – she was clearly trying to recreate that distinctive smell but ended up with alcohol and not juniper – that was her excuse anyway.
Known for making Sherborne smell of gin a couple of years ago, Hannah and Sadie also collaborate with local businesses to create their range of gins and liqueurs. The baked-apple sipping gin for example, is a partnership between Vineyards and Dorset-based Liberty Fields, and they also work together with the distilling process. Batches of 60 -100 bottles are produced at a time. 'G' also won a Great Taste Award in its first year of production.
Dorset-grown botanicals
Local provenance is a feature of Cerne Abbas based Viper Gin. Founder, Carl Hankey, was about to clear some long grass to grow his botanicals when he spotted a viper snake – and named the product in its honour. Carl produces gin from a copper still in small batches and grows many of his own botanicals including Szechuan pepper. The Viper Venom gin contains Dorset Naga chillis and the Viper Cherry Gin is made with local cherries for example. His award-winning Viper London Dry Gin contains 10 botanicals and the company plans to create more varieties of artisan gins.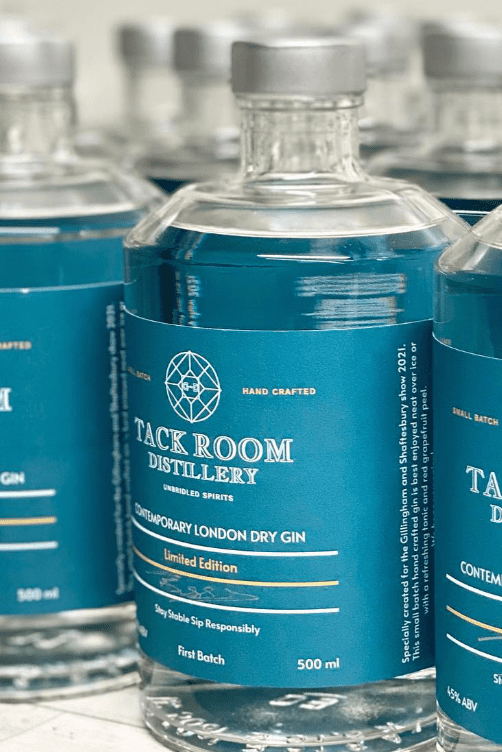 Downton Gin just over the Wiltshire border has one of the most inspiring bottle designs I have seen – but like most people I'm more interested in the contents (for research purposes naturally). Appropriately, Explorer's Gin is a nod to the past with inspiration taken from the Golden Age of Exploration and Sir Walter Raleigh; the gin is distilled in a shed that once belonged to Sir Walter himself. Western red cedar provides the principal undertone to Downton's first gin. There is juniper too and Szechuan pepper among the botanicals, but it's definitely got something. What's really innovative is that you can buy recyclable refill packs from wine merchants and local shops.
James May's gin
Downton Gin has also been helping James May create his first gin – using parsnip of all things. The gin is called Asian Parsnip Gin, and yes includes parsnips, but also lemon peel, lime, and several flavors of Asian influence along with the necessary juniper. It's definitely both an unusual and an acquired taste.
Two other gins have recently started production in the Blackmore Vale. Marnhull- based Mounter's Gin uses 13 botanicals with former British Airways pilot Chris Sharp developing a floral taste to his product. Mounters 13 is already being recognised with a Guild of Fine Foods Great Taste Award. The Tack Room Distillery is based at Milton on Stour in an Equestrian yard and has recently started producing a small batch London gin with 14 botanicals. With its citrus taste, this is another local gin to watch – and has 100% recyclable packaging.
Discovering gins in the Blackmore Vale has been a joy, but it also reflects a lot about the culture of working in this region. Local provenance, sustainability, protecting the environment and collaboration all shine through. And for those planning to stock up on drinks for the festive season – you can shop local and definitely still get a 'proper' gin.
By: Rachael Rowe