Well, Autumn is nearly here.. perhaps now is the time to think ahead to Autumn and indeed Spring.
Planning
Take some time to sit and plan ahead for what has worked this year (and what has not)! Maybe sketch some ideas and future plants. Ensure you use the knowledge gained from where the sun lands and lasts and if there are any shady areas. This is vital knowledge for ensuring plants will be successful when planted in position.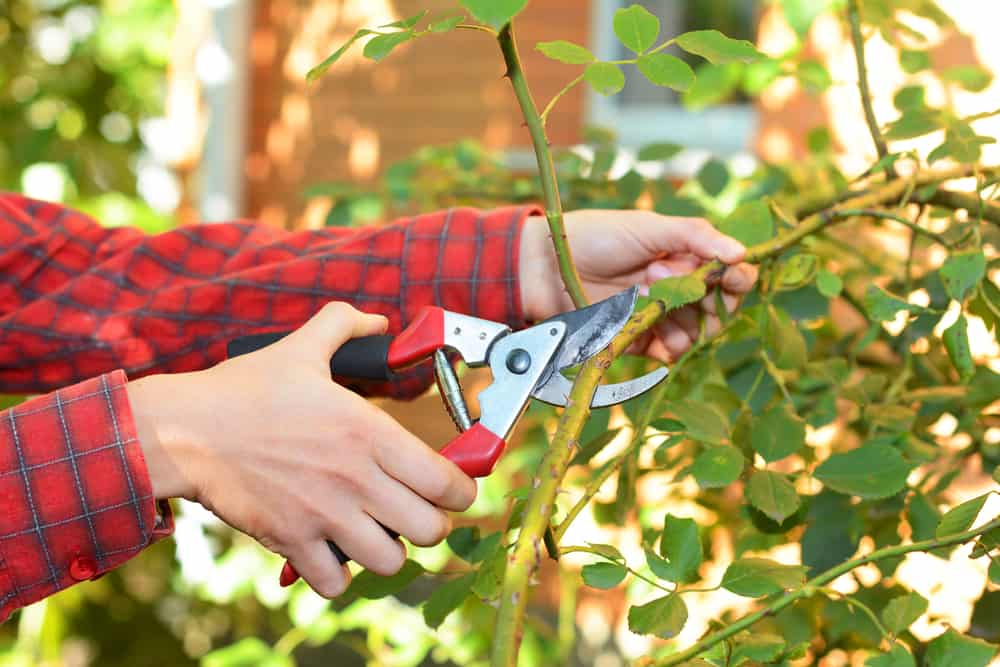 Pruning
Prune climbing and rambling roses (unless they are the repeat flowing ones if so, leave till later in the year. Also prune Wisteria if you missed it last month!
Trim Conifer hedges to keep them in control – don't cut in too deep – if you expose the inner brown twigs they rarely grow back!
Dead heading, Dividing and Planting
To keep your garden flowers coming continue with deadheading of roses, dahlias, and penstemons.
Now's a good time to plant container grown trees. If they are planted now whilst the soil is still warm it will help them to get their roots established, so they can grow well next spring. Mix in good compost in the plating hole and mulch with compost in the Spring.
Perhaps divide Herbaceous perennials such as – Agapanthus, Anemone, Euphorbia, Geranium, Hostas, Iris and Lily of the Valley to name just a few.
Plant Spring flowering bulbs, Daffodils, Crocus, Bluebells, Snakes head Fritillaries, Hyacinthus and Alliums.
Take cuttings of Fuchsias and Pelargoniums.
Leave sunflower seed heads on the plant for the birds to feed on.
More recycling ideas :
1 – Empty plastic water and fizzy drink bottles can be used as mini cloches and/or propagators.
Or carefully cut a large hole in the side and use them as mini terrariums – ( they can be hung up by the neck of the bottle using string.
2 – Cardboard toilet roll tubes can be used as seed pots. Fill them with soil and sow seeds on the top! The whole thing can be then planted straight into the ground when the seed has grown and the cardboard tube will decompose in the soil. (Good idea for the Spring perhaps).
3 – Plastic Milk cartons (if they are strong enough plastic) can be carefully cut down at an angle (keep the handle intact) – to make a compost scoop.
By: Pete Harcom
Head Gardener
Sherton Abbas Gardening
07380 642 363
Sponsored By: Thorngrove