It's the most wonderful time of the year!…yes, people usually say that at Christmas, but for us at Thorngrove, it really does ring true as we move deep in to Summer! We see the culmination of results from earlier planting, and there's no getting around it, this time of year is the most diverse when it comes to choices for your garden in terms of flowers and their colour. The Roses are of course taking centre stage right now, but the variety on display with the bedding plants, in the glasshouses, and the shrubs.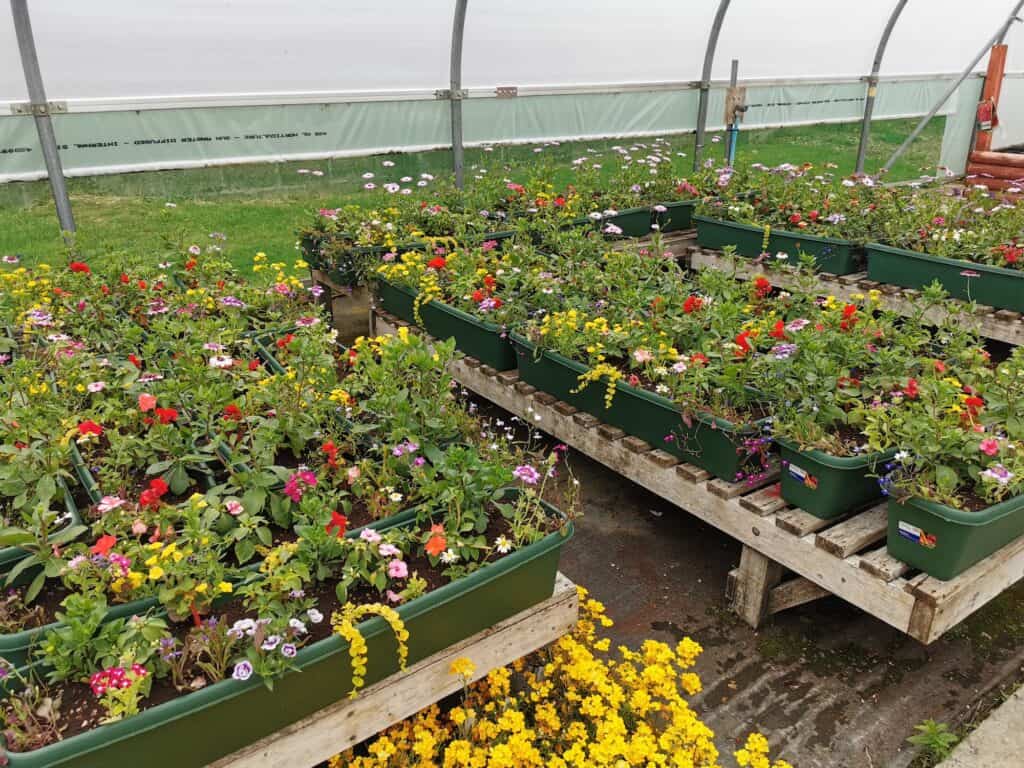 We often see a huge surge in demand from customers as they take advantage of the good weather, and especially given the new found appreciation for our gardens over the last year, now more than ever we have people coming to Thorngrove wanting advice on how they can make their garden space, baskets or planters the best they can possibly be. Our staff have also been working hard to fulfil orders from our larger customers, providing 100s of planters, baskets, and barrels for spaces in the local and wider communities. All meticulously put together by hand with the quality and expertise you can expect from our staff.
"Even though this can one of our busiest times of the year, I really enjoy it because there's so much pride to be taken in seeing the plants leave the glasshouses and go out into the courtyard. Especially after the late arrival of the warmer weather. We had extra work to do to make sure we didn't lose many plants to the extended period of cold weather we have in may" says Glasshouse assistant Diane Francis.
The hot weather did finally arrive which means the plant watering has increased on site. A huge undertaking when you consider the size of Throngrove. Don't forget to water your own plants as they'll be using water more. Every day if there's been no rain, early in the morning or early evening are the most efficient times for this.
So as we say, it IS the most wonderful time of the year at Thrognrove, it's all hands on deck. Stop by and see the results of out work for yourself, enjoy lunch at The Secret Garden Café, and say hello to staff who would love to hear about your Summer garden.
Thorngrove Garden Centre, Common Mead Lane, Gillingham, Dorset. SP8 4RE – 01747 822242