Our regular column in which you discover the faces and stories behind the pub sign. This month we've been chatting to Rhiannon & Greg who run The Antelope Inn at Hazelbury
How did you end up at The Antelope?
Greg and I found ourselves running The Antelope while on a travelling sabbatical that was grounded due to Covid. After a year into our travels (although originally from here, we were living in South Africa) we came to the UK to spend Christmas with my mother and our daughter Hannah up North, just before the pandemic hit.

During the pandemic we decided to help our friend Alasdair Warren (whose family have lived in Dorset for over 200 years) with renovations of his collection of beautiful pubs here in Dorset. Loving The Antelope, we decided it would be a fun challenge to run it! Hannah (and her cat Pax) joined us in the adventure of pub life and as a family we have been warmly welcomed into the village.
Alasdair's pubs (including The Elm Tree in Langton Herring, Pymore Inn in Bridport and World End in Almer) have all been beautifully restored to their former selves, with close attention to detail while maintaining the period of the
building.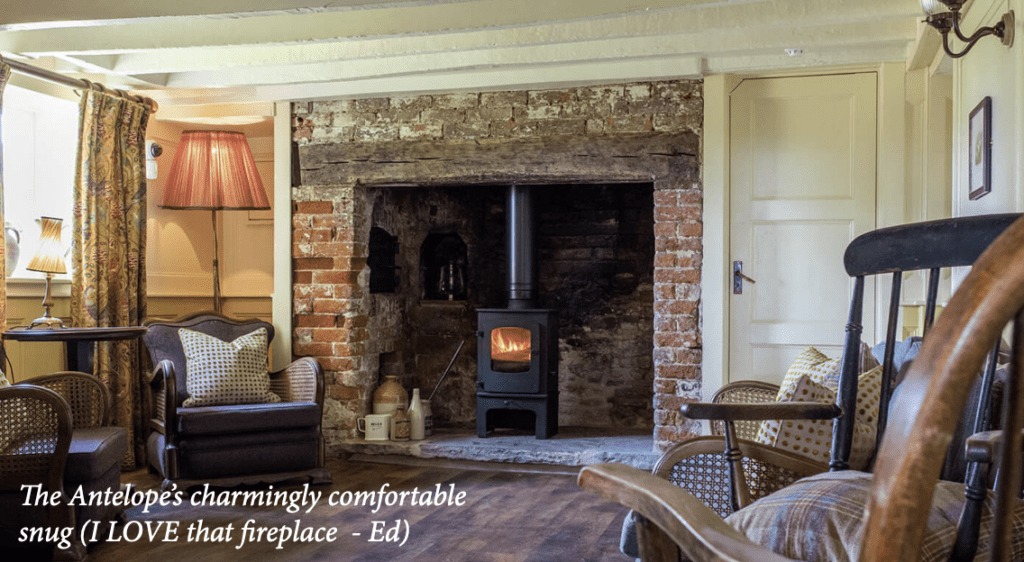 What's your favourite local place to visit on an afternoon off?

We take our breaks from the pub with lovely walks (Bulbarrow is a favourite) , catch ups with friends in the village, coffee and cake at the King Stag Coffee House and the occasional lunch at The Gaggle of Geese or The Elms. On rare days off we llike to visit neighbouring towns – especially Sherborne and Shaftesbury – and learn as much about Dorset as we can.

Tell us about your pandemic
Lock down here at The Antelope was very productive! We were decorating, maintaining and we reupholstered in our Skittle alley. We did manage to have a socially distanced Christmas market in our skittle alley, which we hope
to do again this year with less restrictions.

Since opening back up this year, we have seen many people, both local and holiday makers and many furry friends, return to our beautiful garden and pub.

What's been your biggest challenge since taking over?
For us it's been encouraging locals back to the pub who have not visited for many years due to the fact that it was primarily a wet pub with little or no option of food.
We have been encouraged by the return of families and locals who are enjoying our tapas menu, great burgers and weekly added specials.

What part of the pub is your absolute favourite?

The Antelope was built in the 1700s, originally as a combined dairy farm, brewery and Ale house. Thankfully the Ale House part stayed! It is full of character. The Snug is a special space which we all love… but I have to be honest, the bathrooms are gorgeous and most people comment on them! The garden is also one of our favourite places in the pub.

Which dish is your most popular?

Our change to a tapas menu this year has been successful and we are seeing people return for their favourites, especially our sticky chicken wings and boerewors, a traditional South African sausage. Our burgers with homemade relish and locally sourced meat are also very popular and our homemade deserts and scones are not to be missed!

So what's next – do you have big plans on the horizon?

Beginning of this month we started afternoon music in the garden and have artists lined up for 24th of July and 8th of August as well as an Open Mic evening on the 7th of July. We are also waiting for the sun, so we can get back outside and bring back our barbeque (braai) evenings!