This summer, Dorset's rural touring arts charity, Artsreach, is delighted to present the Festival Players International for one night only. A professional theatre company delivering the best in open-air Shakespeare, The Festival Players International will bring to life Shakespeare's most popular history play, 'Henry V' for its 35th year of touring.
After a rebellious and spirited youthhood, carousing in the taverns of London, Prince Hal takes on the responsibility of Kingship and leads his troops, of low and high station, across the channel to do battle with the French at Agincourt. Follow the charismatic King Henry the Fifth in this stirring tale of leadership, bravery, humour, and love.
The Festival Players Theatre Company is now well established as a professional company delivering the best in open-air Shakespeare. It continues to grow in reputation internationally, touring as an all-male rep company. The Festival Players' patron is Dame Judi Dench, and the company is committed to presenting the very best in touring theatre, providing an accessible and enjoyable evening for all types of audiences.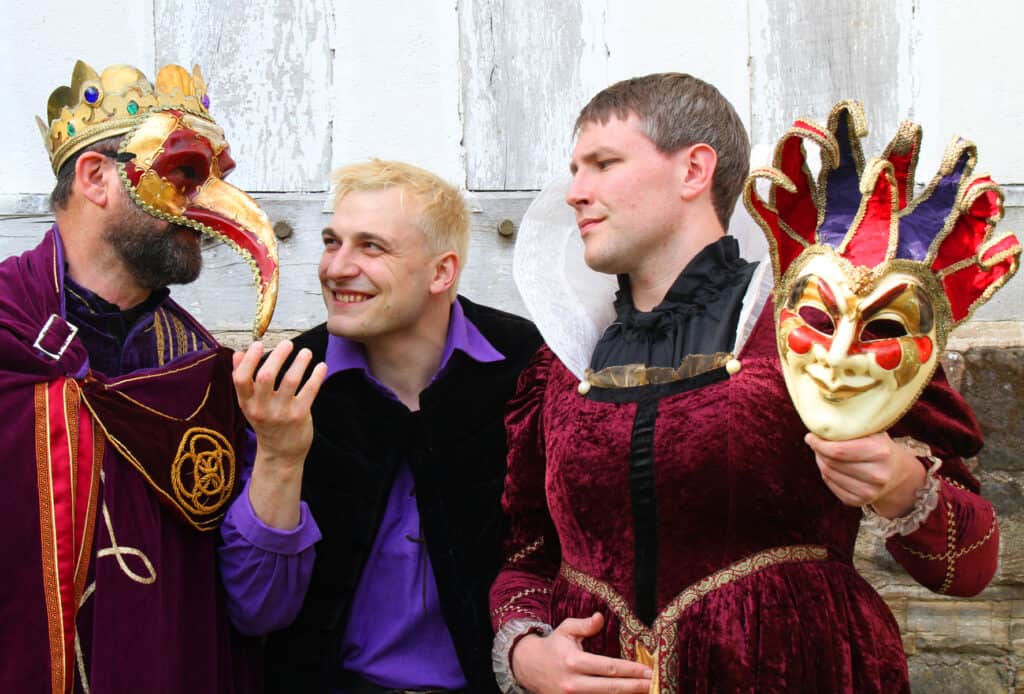 Expect exhilarating open-air entertainment for a summer's evening!
Artsreach is delighted to present 'Henry V' in the field adjacent to Halstock Village Hall at 7pm on Friday 2 July. A bar and hog roast will be available from 6pm; bring a chair or rug and dress appropriately. Tickets must be booked in advance and full details, including covid-guidance is available when booking. Find out more by visiting www.artsreach.co.uk
Friday 2 July, 7pm. Halstock Village Hall Field. 01935 891744