The Partners who now own the renamed Rubicon People Partnership. All future employees will also be owners.
A privately owned recruitment consultancy is one of just four in the UK – and the only one on the south coast – to be wholly employee-owned.
Twenty one years after Rubicon Recruitment Group was acquired by Lloyd Banks and Jocelyn Browne, the Dorset-based business has been sold and handed over to an Employee Ownership Trust.
It means that all 30 employees of the consultancy now own 100 per cent making them custodians of the business for future generations.
All future employees will also become owners.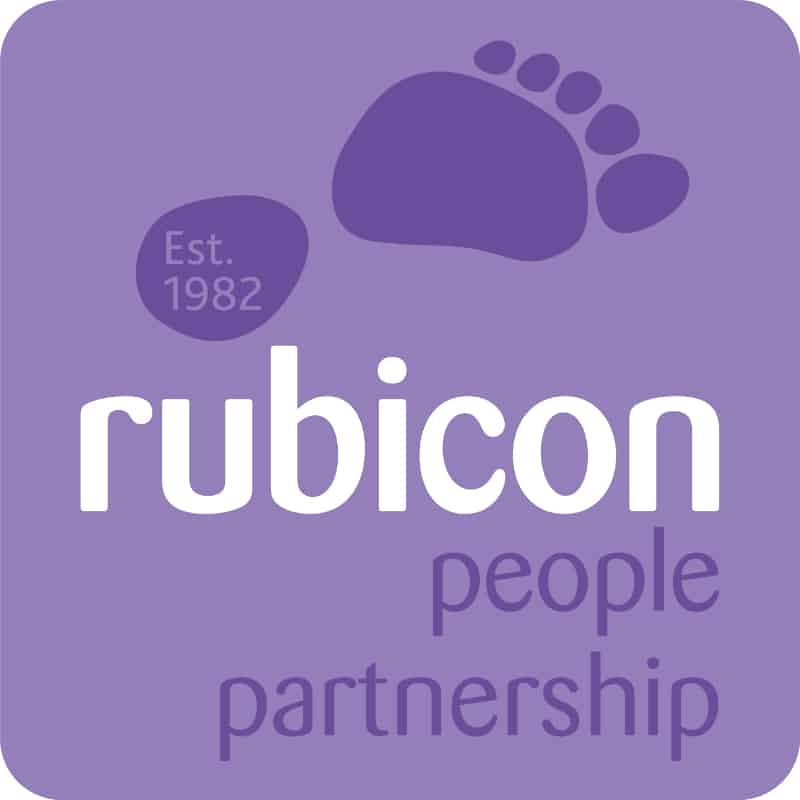 To reflect the significant development the consultancy has changed its name to Rubicon People Partnership.
Lloyd, 59, remains as Managing Director and says his intention is to "stay on with the business for as long as I'm needed, wanted and able."
He added: "Jocelyn and I don't expect to retire for at least five years."
Of the 6m or so registered businesses in the UK there are fewer than 600 which are employee-owned.
The John Lewis Partnership is the largest employee-owned business in the UK with gross sales of £11.7bn and a workforce of over 80,000 Partners
Dorset businesses Lush and Farrow & Ball are partly owned by their employees.
Lloyd said: "Our business has always prioritised positivity, consistently doing the right thing, integrity, fairness and openness.
"Employee ownership is a natural progression for us.
"Many of my colleagues have worked with me for a long time, and the continuing success of the business, especially during such turbulent times, is a result of an extraordinary team effort.
"Employee ownership rewards that effort whilst ensuring that future successes are reimbursed, and it safeguards the extraordinary culture that drives our business."
While all of Rubicon's employees have always helped power the business, employee ownership formalises the arrangement, providing every employee an equal voice at quarterly meetings.
An employee representing the Employee Ownership Trust will sit on the Board.
The employees, who are now known as Partners, will also enjoy an equal share of the business's profits.
Lloyd, who served in the Metropolitan Police and also the British Army as a Captain in the Royal Engineers as well as Director Operations for Chubb Security, said the question of succession had always been uppermost in his mind.
About two years ago the business – Dorset's longest established privately owned recruitment consultancy – had come close to being sold to a large facilities company in the security market.
Lloyd said: "It was for a good price but as they were doing their due diligence on us, we were doing the same in reverse on them.
"It was clear they were going to do a 'rip and strip' of the business and it just didn't feel right.
"I also took six months away from the business after my wife, Salli, was diagnosed with stage three to four stomach cancer and given just a few months to live.
"The team did an amazing job while I was away and it made me really think about how the business should move onto the next stage.
"Employee ownership felt like a much better fit for me and Rubicon.
"It protects jobs, retains our culture, provides clients with even more confidence in service delivery commitments and will be a catalyst for growth.
"It also gives us additional resilience to face the challenges and opportunities ahead."
Lloyd, whose wife continues to make a full recovery, said his team were "chuffed to bits" at becoming owners in the business.
Comments received included:
Aimee Branch, Manager, Industrial division: "It just goes to show all of our hard work is being recognised."
Kas Luksa, Client Development Manager: "It's going to boost the morale of the entire team especially after the year we've had with Covid. It's a great reward for our hard work."
Tina Perry, Director, Office division: "We're leaving a legacy for years and years to come of everything we value and hold close at Rubicon."
Abs Griffiths, Recruitment Coordinator, Specialist Sectors division: "It highlights the fact that Rubicon has its employees' best interests at heart and is very forward thinking."
Ellie Taylor, Senior Recruitment Consultant, Specialist Sectors division: "What an exciting next chapter, having that security and knowing that the brand and legacy of Rubicon will live on is amazing,"
Harriet Friend, Recruitment Consultant, Engineering Division: "It's so nice to be a part of a business that already values its employees so much. I think this will just reinforce that."
Lloyd said: "This marks an exciting new chapter for Rubicon.
"Employee-owned companies tend to excel in retaining the best people, attracting talented new staff and engaging employees.
"Those employees in turn drive performance, innovation, and service excellence, with even more opportunity to share in the wealth they create.
"As well as rewarding our existing team and giving them the opportunity to shape the future of the business, we expect our new employee ownership status to attract more talented new colleagues to help us grow.
"Our clients have always known we are a different kind of recruitment business, and now employee ownership is a very visible demonstration of that."
Lloyd said Rubicon People Partnership, which is on course for an £11m turnover this year, would now be embarking on a 'Go for Growth' strategy.
As well as increasing its geographical spread and attracting more clients it was also keen to welcome talented, experienced staff who were interested in joining a wholly employee-owned business.
In a message to his LinkedIn followers, Lloyd said: "It surprises me that more firms don't travel this route as the evidence shows that becoming employee owned helps businesses become more innovative, resilient, competitive, successful, profitable, and sustainable.
"Employee ownership builds trust and shared responsibility, uniting leaders and employees behind a common purpose which will put businesses in a better position to flex and adapt.
"These are key qualities needed to help businesses recover in the wake of the pandemic related lockdowns.
"Exciting times!"
By: Andrew Diprose Dorset Biz News