To finish off 2020 on a warm and happy note, we randomly selected some of our columnists and local community pillars for a book recommendation.
But we had some ground rules: we had no interest in an obvious shopping list of latest releases. We asked for a genuine personal recommendation, for them to share their personal favourite read during 2020, with a couple of lines* as to why they loved it.
I wasn't looking for the cleverest or newest titles: this wasn't about impressing anyone.
It could have been a brand new release, but I pointed out that they may simply have finally got around to reading Du Maurier's Rebecca (*holds hand in air*), or had gratefully enfolded themselves in the comforting familiarity of a tenth time through their guilty pleasure fantasy series (*also me*).
Whatever it was, we asked them to share honestly. And the results are a beautiful and eclectic array of titles, many of which I was not familiar with.
And so I share them here, in their own words: if any take your fancy for yourself or as a gift, simply click the image. As many as possible will take you straight to Winstone's so that you can support an indie bookseller at the same time.
*never ask a writer for their 'favourite book with a couple of lines'. You'll get at least two titles, plus a 300 word review…
The Old Ways, by Robert Macfarlane
A book I've really enjoying spending time with this year is 'The Old Ways A Journey on Foot', by Robert Macfarlane. Those who know me will already be aware of my love of the Dorset Holloway, and as a county we are blessed with ancient tracks and drove roads galore. Whether enjoying another ramble with Ernie the dog up to the Dorsetshire Gap, or seeking out new views across the vale from the escarpment above, this book captures the essence of the ancient paths across the country. Reading it has always inspired me to get out and explore even more; there's always something new to discover.
Luke Rake
Principal and Chief Executive
Kingston Maurward College
Master & Commander, by Patrick O'Brian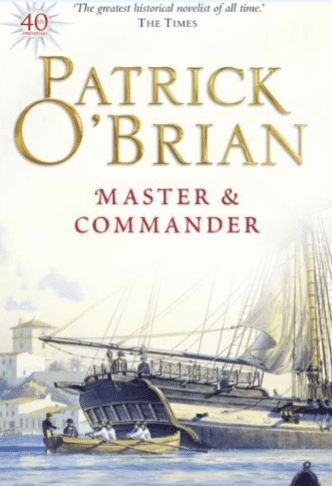 The Aubrey/Maturin series, by Patrick O'Brian is the most consistently utterly charming historic novels ever written. They chart the relationship between a Royal Naval Captain and a freelance surgeon (and spy), against a brilliantly researched historical backdrop of the Napoleonic wars. This is the first book, but I've read the entire series twice, many volumes three or four times, and I know when I read them again, I'll find new nuances throughout.
Andy Palmer
Five Rivers Met On A Wooded Plain, by Barney Norris
I've just finished this page turner. There is something so comforting about reading a book situated in a place which you're familiar with. Salisbury has a starring role as the story weaves its way through five lives which converge on a fateful night. It should come with a warning that once you start to read it, you can't put it down!
Fiona Oliver, co-director of Wiltshire Community Foundation, part of the national network of rural community foundations which give money and cash where it is most needed; this year WCF has launched a successful emergency Coronavirus Response Fund.
This is one of my favourites – an easy read and a comforting escape from the world for an hour or two. It is also a nice reminder of how rewarding it can be to follow your dreams.
Heather Brown,
Dorset Foodie Feed
I Heard the Owl Call My Name, by Margaret Craven
In 2018 we went on what was truly "the holiday of a lifetime", in a tiny boat travelling the Inland Passage in British Columbia, in search of the Spirit Bear. Margaret Craven's sad, poignant, funny, insightful and inspiring book, written in 1967, evokes the atmosphere, the landscape, the weather and the extraordinary lives of the First Nation tribes of the pacific seaboard. It's a slim volume, but not at all a quick read, as you follow day by day the life of Anglican vicar Mark Brian with the residents of his new parish, accessible only by boat. Thanks to Polly Mathewson for recommending it.
Gay Pirrie-Weir, freelance journalist, co-editor of the Fine Times Recorder; co-author of Deepest Wiltshire and Deepest Dorset.
Underland, by Robert Macfarlane
Robert Macfarlane confronts one of our great atavistic fears – the underworld – in his latest book. From neolithic cave paintings to nuclear bunkers, he explores the past, present and future under our feet, buried deep beneath the seabed, frozen in time, locked in memories off man's inhumanity to man. It's utterly fascinating and quite terrifying. As someone whose idea of hell is pot-holing, Macfarlane's description of exploring the tiny, dark tunnels in the Mendip Hills is spell-binding when I could open my tight-shut
eyes and stop my heart pounding! It's an important book, asking big questions but it's also a great read.
Fanny Charles, freelance journalist, co-editor of the Fine Times Recorder; co-author of Deepest Wiltshire and Deepest Dorset
The Five, The untold lives of the women killed by Jack the Ripper, by Hallie Rubenhold
A fresh approach to the women behind the killings, they were women, wives, mothers and daughters, facing the worst that Victorian Britain could throw at them. This book explores the details of each of their lives that led them to be in the wrong place at the right time. Beautifully and compassionately written.
Jane Dawes
Managing Partner
Blackmore Vale Partnership
The Code of the Woosters, by P. G. Wodehouse
Any Jeeves and Wooster – but particularly The Code of the Woosters. I find that whenever I need to pause and take stock of the maddeningly changing world around us there is nothing better to reset my perspective on life than to revisit for the 20th time anything written by PG Woodhouse. Woodhouse's world is wonderfully graphic in its praise of the ludicrous and his sense of comic timing is unsurpassed. I truly challenge anyone to not find comfort, amusement and solace against the vastly inferior real world in the
pages of Bertie's adventures.
John Paget-Tomlinson
Head of Senior School, Leweston School
Meadowland, by John Lewis-Stempel
A friend's recommendation during early Lockdown 1, Meadowland has charmed me each month as we have journeyed through this year. Appreciation of birdsong, flowering plants and nature in general has sustained many of us, so imagine the joy of a book which does just that in wonderful prose, month by month. The author writes of what he knows, what he observes in one field in Herefordshire and you will soon be walking with his red fox, flying with his kites, waiting for the next revelation. A wonderful book to keep and enjoy every year.
Sara Jacson MBE chairs CedarsCastlehill at Shaftesbury and is founder chair of the Friends of North Dorset Women's Refuge
Conversations with Friends, by Sally Rooney
I'm sure that loads of you will have watched this year's fantastic TV series Normal People adapted from Irish writer Sally Rooney's novel. If you did (or didn't), then do read that but I would also like to recommend Sally's 'Conversations with Friends', which was her debut novel. It's about two college students and the strange, unexpected entanglement they forge with a married couple. It will appeal to anyone interested in friendship, jealousy and relationships. Sally does not include a great deal of descriptive prose instead it is full of brilliant, touching and funny dialogue. I felt as if I could hear the voices of the characters in my head. It is a book which touches on the events that make up the delicate passions and cruelties of human experience.
Edwina Baines, Arts Correspondent BV Magazine
Bechamp or Pasteur? by Ethel Hume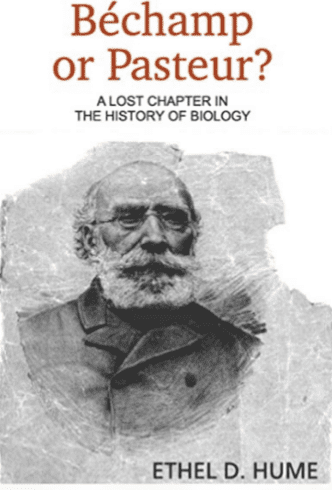 History, they say, is written by the victors, and as a journalist and historian, I'm fascinated by the way facts get distorted. I was taught that Louis Pasteur was God's gift to chemistry and microbiology. Not so, according to Ethel D. Hume. She reveals Pasteur as a fraud and a plagiarist, whose greatest talent was in
the self-promotion needed to build his fame and fortune. His victim-in-chief was his great rival and fellow professor Antoine Béchamp, apparently the brains behind much that came out of France's uni labs in the
late 19th century. Hume's book was first published in 1923 but the 2017 edition is revised for easier reading, with an extended preface by R.B. Pearson.
Roger Guttridge – Historian, Jounalist & Columnist in the BV Magazine
The Labyrinth of the Spirits, by Carlos Ruiz Zafon
The Labyrinth of the Spirits is a translation from a Spanish cycle of books (Shadow of the Wind and The Cemetery of Forgotten Books) set in Barcelona in the period of the Spanish Civil War. Interestingly, the cycle can be read in any order which is part of the labyrinth Zafon creates so beautifully. He is a compelling writer who conjures up the atmosphere and emotion of the period, and those who live in it, with both intensity and simplicity. Books are often described as 'unputdownable' and this one most definitely is. However, and this has never happened to me before in my reading career, I felt I could not pick another book up as I knew it could never match what I had just read. Zafon is an author anyone with a soul and imagination should read.
Simon Hoare MP