Who rode to hounds in Wiltshire on an elephant?
How many new houses are being built for the military on Salisbury Plain? What's the traditional cheese
made into a cake in Devizes?
Find out in Deepest Wiltshire, the book that gives and gives. Deepest Books are sold to raise funds for charity – in the case of Deepest Wiltshire it is the county's community foundation, the air ambulance and a military charity; So far over £20,000 to the Wiltshire and Swindon Community Foundation's Covid Emergency fund from the sale of the book.
Deepest Wiltshire is the ideal gift, full of fascinating stories, quirky characters and pieces from local celebrities (including actor Nigel Havers, actor and comedian Jon Monie, Lord Lieutenant Sarah- Rose Troughton, footballer Don Rogers, Olympian David Hemery and the irrepressible former High Sheriff Nicky Alberry.
There are features about the history and landscape, the people who live and work in the county, about the food, the military and the church (from tiny medieval buildings to one of the world's greatest cathedrals).
Brimming with entertaining and unexpected snippets – and all the money you spend goes to the charities.
To find out more and to order, visit www.deepestbooks.co.uk
---
Bridget Strawbridges beautiful book " Dancing with Bees' is now out in paperback, but there are a few signed hardback copies left! Unlike the paperbacks they have beautiful colour papers by John Walters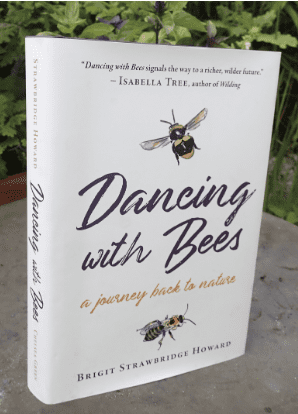 ---
Beautiful 100 Birds by popular West Country photographer.
Carl Bovis' evocative and humourous photography has won him a large and loyal following on social media with almost 55,000 fans on Twitter. And justifiably so – his work is not only technically excellent, but also
fun, characterful and keenly observed, making it a joy for all who are allowed to share in the results of his passion.
His book '100 Birds' is a delight for any bird lover; featuring 100 of his best, or most interesting, bird photos, coupled with Carl's comments on how, when and where he got the shots, some information about the birds, plus personal stories and experiences. It's a joyous book, and his love of the natural world shines from every page.