Every month in the Blackmore Vale Magazine we publish a walk in the beautiful Dorset countryside under the heading 'Take a hike'. Not always in the heart of the Blackmore Vale perhaps, but always within reach for a day's walk.
What is unique about these walks is the fact that we have created and then walked them all ourselves! We always aim to create interesting, unpopulated routes with as little road use as possible and of course as many beautiful views as we can squeeze in.
You can always see the routes we take and follow them yourself via the Outdoor Active App – see all our routes here. – Click on contents tab.
We usually aim for between 10 – 15 miles, although due to many requests and to keep everyone happy we have now added some shorter routes between 5 – 10 miles in length.
Above all, we hope you enjoy reading about the walks that we do and enjoying the pictures of course, but if you are taking them on yourself, we would love to receive your feedback on how you found the individual route and any suggestions you might have. Oh and of course we would love to receive your pictures to share as well!
Bulbarrow Peaks circular Magnificent Vale views
Such a beautiful route across the local ridge lines, starting at Rawlsbury Camp. Clearly signposted paths, huge views, but a lot of uphill so expect tired legs by the end. Worth it? …. definitely!
Link to the full route (free to download) on the outdoor Active here: We use the (we think great value) premium paid for subscription (under £2 per month) to gain access to all the full OS maps, however the free version of the app is still excellent.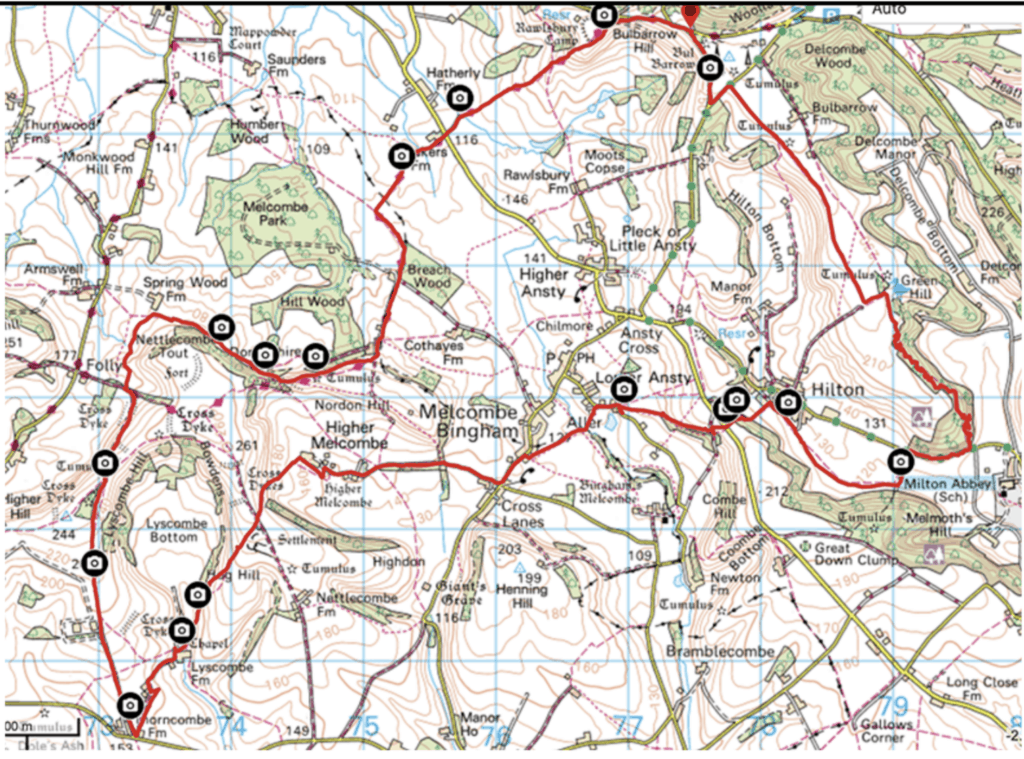 Ancient forests, drovers tracks, the Dorsetshire Gap, minimal roads. Warning! a couple of spots will be very muddy after bad weather.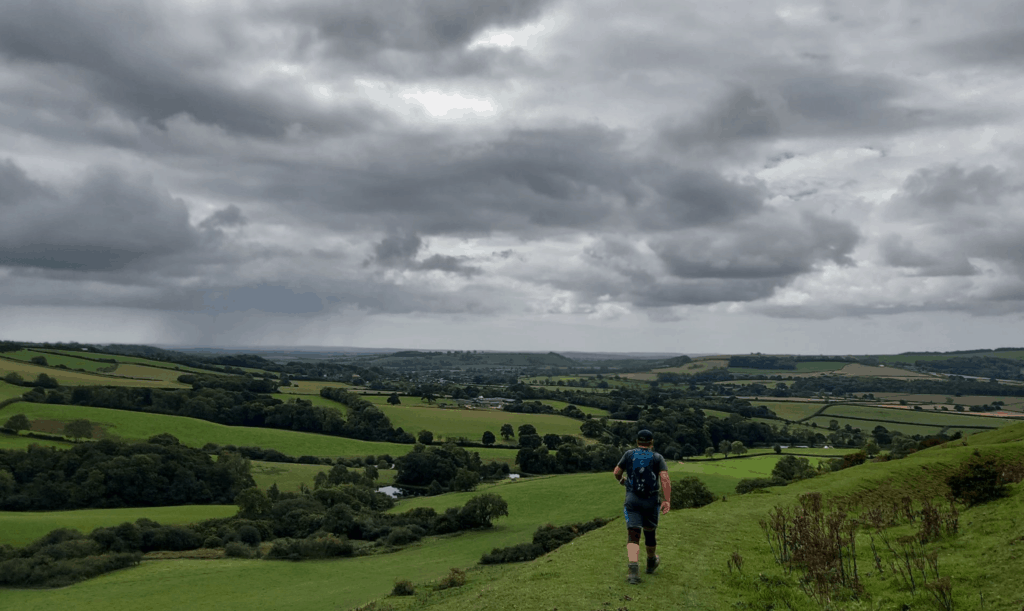 Setting off around the side of Rawlsbury Camp, we were set for a pretty wet day.
Following one of the main ancient holloways through the Dorsetshire Gap forest. Spot Courtenay and you will gain the perspective of the trees.
A rare spot of sunshine as we look out across Lyscombe Bottom.
The ancient Green lane to Gallows Corner.
A favourite pause where the bridleways cross on the ridge of Lyscombe Hill.
Wet (very) again on the aproach to Milton Abbey school.