Christmas just wouldn't be the same without panto. So, whilst keeping everyone safe, the Octagon Theatre are pleased to announce a very special show that will be great fun for all the family.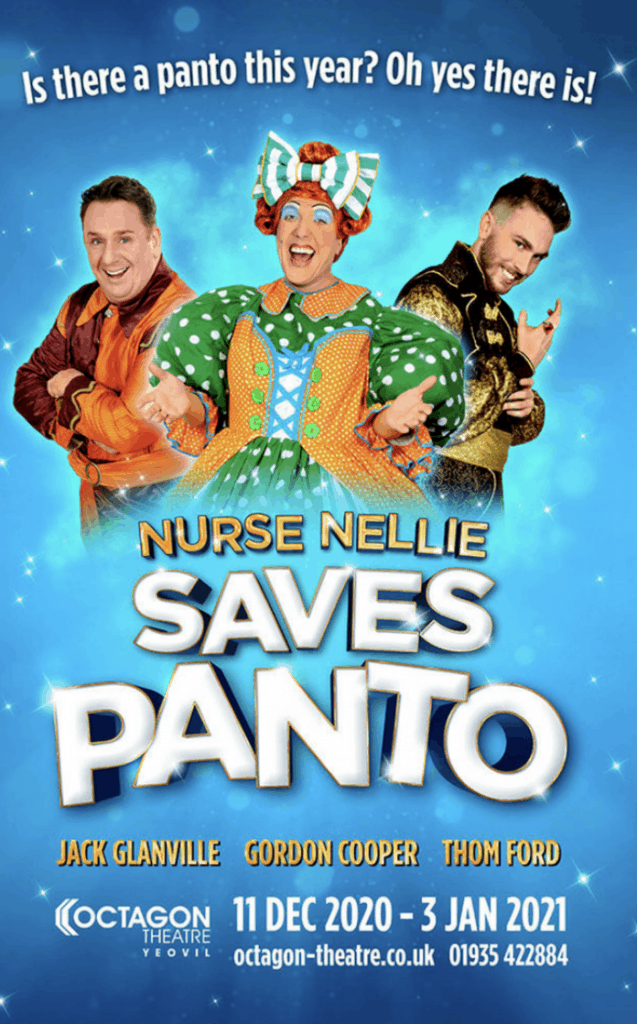 Don't miss this fun-sized festive treat for the whole family starring the Octagon's regular panto stars, Gordon Cooper, Jack Glanville and Thom Ford. When a baddie steals the joy of pantomime, will Nurse Nellie and her friends manage to rescue it? Oh yes they will!
Written by Paul Hendy, and with a cast of five, this hilarious, socially distanced, 70-minute extravaganza will feature all your favourite panto moments including great musical numbers; the cart routine; and, of course, the famous ghost gag bench ('well, we'll have to do it again then, won't we?!')
Joyous, funny and uplifting, this really is a must-see show and the perfect antidote to 2020!
With a reduced number of tickets available, we strongly advise booking early for this!
Want to read the Blackmore Vale for Free every month in the comfort of your own home? Then click here to subscribe for free now!